Movies with music written by Ennio Morricone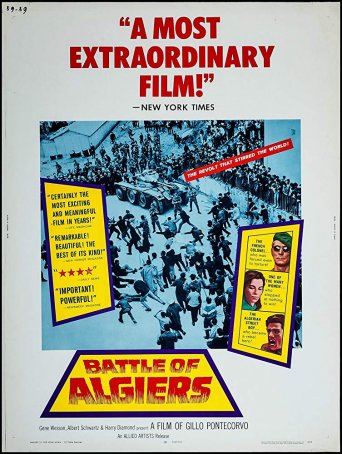 Battle of Algiers, The
Filtered through a prism of Italian neo-realism, The Battle of Algiers is an unflinching portrayal of how high-minded ideals get trampled underfoot in the heat of war. The film is relevant to modern-day audiences not so much in the specificity ... Bulworth
I'd like to say that Bulworth is the best political satire in years, but the truth is that is has tough competition from Barry Levinson's corrosive Wag the Dog in that department. Both films succeed admirably, but, although each takes aim at the s...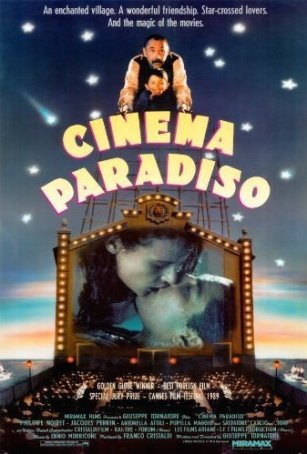 Cinema Paradiso
If you love movies, it's impossible not to appreciate Cinema Paradiso, Giuseppe Tornatore's heartwarming, nostalgic look at one man's love affair with film, and the story of a very special friendship. Affecting (but not cloying) and sentimental (b... Disclosure
Recently, Barry Levinson's career has been on the skids. After two critical and popular disasters (the overblown, overbudgeted Toys and the lackluster Jimmy Hollywood), the director is in need of a success. With this adaptation of Michael Crichton...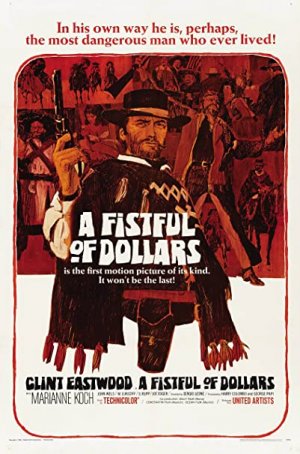 Fistful of Dollars, A
Sergio Leone's A Fistful of Dollars is notable for two things: it was the first of a new motion picture subgenre that flourished during the mid-to-late-'60s and it boosted the image of one of America's most durable stars. When A Fistful of Do...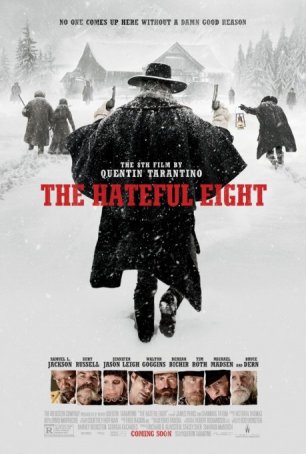 Hateful Eight, The
The credits for The Hateful Eight proudly proclaim this to be the "Eighth Film" from writer/director Quentin Tarantino. Since catching the movie world unawares with his powerhouse debut, Reservoir Dogs, some 23 years ago, he has worked on... In the Line of Fire
In 1963, Frank Horrigan was among the "best and brightest" of the Secret Service, the personal choice of President Kennedy. On November 22 in Dallas, an afternoon that Horrigan will never forget, he became one of the few living agents to lose a pr... Malena
Malena, the latest film from Italian director Giuseppe Tornatore, is a curious mix of whimsy and tragedy. Tornatore's blending of the divergent tones is not entirely successful - there are several jarring moments - but, on the whole, Malena works ... Mission to Mars
Forget The Bonfire of the Vanities. With Mission to Mars, director Brian De Palma has reached a new nadir. Easily the worst movie to date of 2000 (although the year is still young...), Mission to Mars beats out such worthy contenders as Supernova...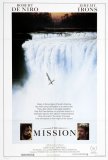 Mission, The
Spoilers: This review speaks in specific terms about the ending of the film. If you haven't seen it and intend to do so, avoid reading beyond the first few paragraphs. The Mission represented Roland Joffé's follow-up to his deeply unsettling...