Movies with music written by Gabriel Yared 1408
If elements of 1408 seem a little familiar, it shouldn't be a surprise. Here's John Cusack, once again having lodging problems (see also Identity). Here's a supernatural debunker faced with something that refuses to be debunked (see also The Reap...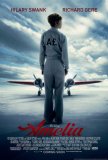 Amelia
Mira Nair's Amelia is a by-the-book bio-pic. By following the template, it's as safe and straightforward as one could possibly get, without narrative flourishes and with minimal exaggeration to satisfy Hollywood's appetite for fictionalization. Th... Autumn in New York
When MGM elected not to screen Autumn In New York for film critics, the decision touched off a minor controversy. First, stars Richard Gere and Winona Ryder spoke out publicly against this move, claiming it was an insult to the integrity of their ... Breaking and Entering
Perhaps the kindest way to describe Anthony Minghella's Breaking and Entering is to say it's evident as being broken fairly early during the proceedings. There's no shortage of candidates for the fatal flaw: the artificial storyline; the presence o... City of Angels
As the world hurtles towards the end of the second millennium, there seems to be an increased awareness of mysticism and things spiritual. Suddenly, it's hip to believe in God (not necessarily a specific god -- an amorphous, non-denominational dei... Cold Mountain
It's not often that, when the primary thread of a movie fails, the secondary storylines are compelling enough to make the overall experience a positive one. However, that occurs with Cold Mountain, a Civil War era romance where the love affair fiz... English Patient, The
For those who have forgotten the depth of romance and passion that the movies are capable of conveying, Anthony Minghella's The English Patient can remedy the situation. This is one of the year's most unabashed and powerful love stories, using...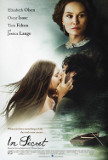 In Secret
In Secret, an adaptation of Emile Zola's Therese Raquin, is an effective period piece thriller that incorporates love, lust, desperation, and madness into a stew thickened by a gothic atmosphere. The film's shortcomings - the most notable of wh...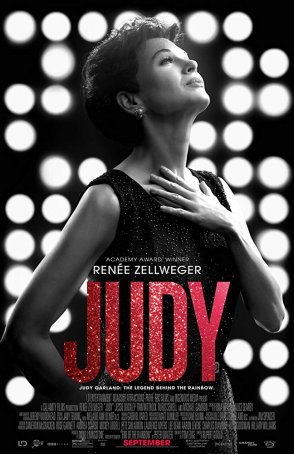 Judy
When today's average movie-goer thinks of Judy Garland, the image that comes to mind is that of Dorothy Gale, the girl-next-door heroine of The Wizard of Oz. Few remember the Garland of the 1960s – a pill-popping alcoholic with a self-dest... Lives of Others, The
It's no secret that some of the most powerful dramas are those that depict character transformations. Such is the case with The Lives of Others, the stirring and affecting feature debut of German filmmaker Florian Henckel von Donnersmarck. With a ...