Movies with music written by John Ottman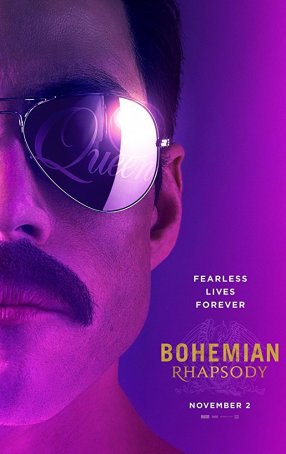 Bohemian Rhapsody
The most compelling thing about Queen has always been the music. The story behind the band, like the stories behind many bands, is a combination of the banal, the tragic, and the clichéd. For this "based on a true story" movie, the filmma... Cellular
Cellular is a nearly perfectly executed "high concept" thriller, that, like Speed and Phone Booth, uses a gimmicky setup but is paced so relentlessly that you don't have time to dwell upon the obvious implausibility of the situation. (It should be... Fanstastic Four: Rise of the Silver Surfer
Be careful what you wish for, you may get it… For non comic book fans over the age of 13, Fantastic Four: Rise of the Silver Surfer is a tedious, incoherent bore. For comic book fans of any age, it is an atrocity - the cinematic desecration o... Fantastic Four, The
Fantastic Four is the comic book that gave birth to Marvel Comics, making it the older sibling to such better-known titles as Spider-Man, X-Men, and The Incredible Hulk. The reason Fantastic Four has been relegated to the role of "ugly stepsister"... H20
Has it really been twenty years since John Carpenter's low-budget chiller, Halloween, hit the nation's screens and paved the way for a decade's worth of bloody slasher movies? To date, the original Halloween has been one of the few entries into ... Hide and Seek
Some day, there will be a trivia question asking which actress appeared in movies opposite Oscar winners Sean Penn, Denzel Washington, and Robert De Niro. The answer is Dakota Fanning, although the movie in which she co-stars with De Niro is not l... House of Wax
Sitting in a darkened theater watching House of Wax, I felt like it was the 1980s and Jason was on the loose again. From its lobotomized characters to its carefully choreographed "boo!" moments to its blood-and-gore spatter-fest, this movie is a t... Invasion, The
Based on the evidence at hand, it's impossible to say whether director Oliver Hirschbiegel's (Downfall) original cut of The Invasion would have been any good. What can be said is that the mismatched blending of Hirschbiegel's low-key horror and th...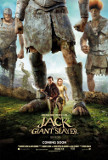 Jack the Giant Slayer
Jack the Giant Slayer is an enjoyable fantasy/adventure whose magic is partially undermined by marginal 3-D. Once again, the ugliest aspects of this format rear their heads: dim and fuzzy images, lackluster colors, and poor definition. Everything i... Kiss Kiss Bang Bang
Kiss Kiss Bang Bang is the breezy directorial debut of Lethal Weapon screenwriter Shane Black. Black knows film noir inside and out, because he uses the basic template here. He jazzes things up by employing an aware and self-deprecating narrator ...