Movies with music written by John Powell Antz
In the Magic Kingdom, they must be getting nervous. For years, Disney has had a death grip on the animated market, but, as we enter the latter years of the 1990s, the corporation that gave us Bambi and Snow White is finding their dominance cha... Be Cool
Be Cool, the belated sequel to 1995's Get Shorty, has moments when we think it's going to work. It occasionally tantalizes with witty dialogue and sharp supporting performances. Alas, those are only teases - the film is priming us for something t... Bourne Identity, The
In all likelihood, Robert Ludlum fans will not be pleased by this adaptation of one of the spy master's best-received novels. That's because The Bourne Identity uses the premise, a few character names, and some isolated incidents from the novel, t... Bourne Supremacy, The
The Bourne Supremacy is a serviceable thriller - no more, no less. This may come as a disappointment to those anticipating something on the same level as the surprise hit 2002 movie, The Bourne Identity. Sadly, the cinematic second installment of... Bourne Ultimatum, The
If nothing else, The Bourne Ultimatum represents the best of 2007's inordinately high number of so-called "threequels." Hopefully, that's not damning with faint praise. The Bourne Ultimatum, the third in the movie trilogy loosely based on Robert...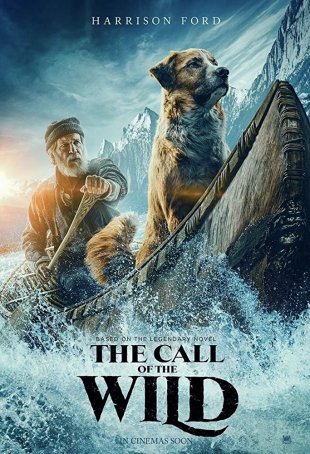 Call of the Wild, The
Note: some spoilers discussing differences between the book and movie.I'll admit to being disappointed by the newest adaptation of Jack London's The Call of the Wild. The motion capture technology that creates a dog out of the efforts of a... Chicken Run
Many fans of Nick Park have been wondering what the animated filmmaker has been doing recently. Known to millions across the globe as the creator of the characters Wallace & Gromit (a British inventor with a penchant for Rube Goldberg devices and ...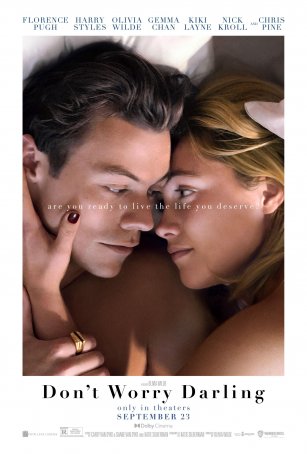 Don't Worry Darling
I have done my best to avoid spoilers and, although I'd love to get into specifics about what's wrong with the movie, such an approach would require revealing plot twists. So, although I won't go that far, some of the "comparison" movies... Face/Off
Face/Off, the third English-language feature from acclaimed Hong Kong director John Woo, isn't the best movie of the summer, but it certainly features some of the best action. Woo, who is known and appreciated for his unique stylistic approach to ... Gigli
I saw Gigli for much the same reason that a good portion of the movie's eventual audience will see it. Jen and Ben? No. Morbid curiosity? Yes. After all, it had become fashionable to rip Gigli. The advance word on this film was so vicious tha...