Movies starring Arnold Schwarzenegger Batman and Robin
With Batman and Robin, the fourth entry in the recent Batman movie series, the profitable franchise appears poised to take a nosedive. This film, which places yet another actor in the batsuit, has all the necessary hallmarks of a sorry sequel... Collateral Damage
Once, Arnold Schwarzenegger strode across the screen like a god. Never an actor, but always an icon, Schwarzenegger's presence was so commanding that even his critics were forced to take notice. Part charisma, part swagger, he would blow into mul... Conan the Barbarian
Know, O Prince, that between the years when the oceans drank Atlantis and the gleaming cities, and the years of the rise of the sons of Aryas, there was an age undreamed of... Hither came Conan the Cimmerian, black-haired, sullen eyed, sword in han... Eraser
The release of Eraser begs the question: haven't there been enough action films already this summer? With the likes of Twister, Mission Impossible, The Phantom, Dragonheart, and The Rock floating around, do we really need Eraser? Probably not, b...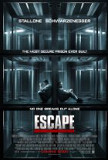 Escape Plan
Escape Plan can best be viewed through glasses with nostalgia-tinted lenses. It's a Valentine to the '80s starring two of the decade's larger-than-life action stars in a plot that would have been at home during the Reagan years. Some thirty years l...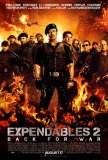 Expendables 2, The
The Expendables 2 does not defy expectations; it defines them. If you think you know what the movie will deliver, you're probably right. No surprises, no twists. Even more than the original The Expendables, this feels like an homage to the '80s, al...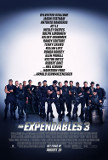 Expendables 3, The
They're back! That lovable band of washed-up '80s action heroes has returned in full glory for the third installment of Sylvester Stallone's The Expendables series. And, while some of the names have changed (bye, bye Bruce Willis and Chuck Norris;... Jingle All the Way
Jingle All the Way represents Arnold Schwarzenegger's fourth attempt at a "straight" comedy (I'm not counting Last Action Hero or True Lies, which were highly action-oriented), and, like the others that came before it, this movie isn't all that fun... Junior
The new Ivan Reitman/Arnold Schwarzenegger comedy is a one-joke affair, and it takes surprisingly little time for the potential humor in the situation to wear thin. As a result, the viewer is left with about ninety minutes of suffering through S...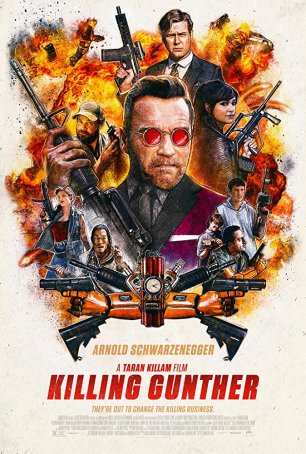 Killing Gunther
Perhaps nothing illustrates how far Arnold Schwarzenegger's fortunes have fallen since his return to acting than his participation in Killing Gunther, a second-tier action/comedy written and directed by ex-SNL cast member Taran Killam. This ...