Movies starring Ferrell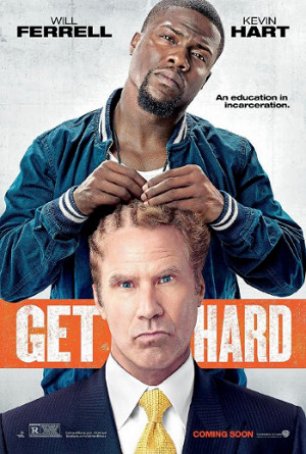 Get Hard
Get Hard is a Will Ferrell movie that comes with all the strengths and weaknesses implied by the designation. Although the marketing campaign plays up the Ferrell/Kevin Hart "buddy" angle, the film skews more toward Ferrell's hit-and-mi...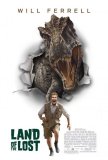 Land of the Lost
What were they thinking? Not only does the concept of re-imagining a campy Saturday morning TV show as a Will Ferrell "family-friendly" big-budget movie sound bad, it is bad. A turd of T-Rex proportions, Land of the Lost makes one remember last s...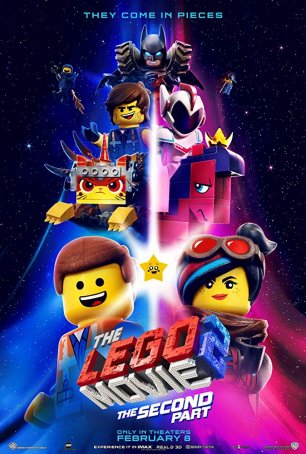 Lego Movie 2, The: The Second Part
Perhaps no duo has reached farther and deeper into current pop culture than Phil Lord & Christopher Miller. Their recent movies have plundered the DC Universe, an alternate version of the MCU, and even a little bit of the Galaxy Far, Far Away....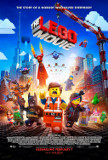 Lego Movie, The
Legos. They seem to have been around forever (actually, since 1949). As a kid, some 40 years ago, I can remember playing with them: colored plastic bricks that snapped together. Since then, the Lego empire has expanded, venturing into arenas previ...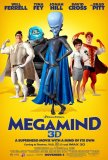 Megamind
[Seen in "standard" (non-IMAX) 3-D.] Megamind is largely what one might expect from an animated movie featuring a number of notable comedians in voice roles: an amusing diversion. A soft satire of superhero films (one that's less clever than ei... Melinda, Melinda
Figuring out where Woody Allen's career began its downward spiral requires little more than a glance at his filmography: 1992, with Shadows and Fog. It may be coincidental that his ugly breakup with Mia Farrow occurred shortly thereafter, but Allen ... Old School
Old School is exactly what director Todd Phillips intends for it to be: low-brow, moronic to a fault, and occasionally side-splittingly funny. I laughed aloud seven or eight times during this film, and smiled or chuckled on a few additional occas...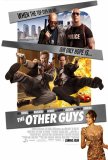 Other Guys, The
Will Ferrell's recent resume isn't anything to get excited about: Land of the Lost, Step Brothers, Semi-Pro, Blades of Glory. There's a sameness to all of them, not only in that the Ferrell characters are difficult to differentiate from one anothe... Phone Booth
Phone Booth became one of a number of post-9/11 films to fall victim to an increasing reluctance on the part of motion picture studios to release movies where on-screen events echo real-world tragedies. Joel Schumacher's thriller was originally se... Producers, The
The Producers is a movie based on a play based on a movie about a play. And that's probably the funniest thing about it. In 1968, Mel Brooks made his big-screen directorial and writing debut with The Producers, a slapstick farce about how two B...