Movies starring Jeffrey Wright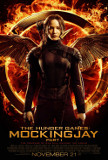 Hunger Games, The: Mockingjay - Part 1
Apologists will no doubt argue that bifurcating Suzanne Collins' final novel in The Hunger Games cycle, Mockingjay, is the right way to go. There's no doubt that stretching it over 4+ hours allows for a more complete adaptation, but movies are diff...
Ides of March, The
"Et tu, Brute?" The Ides of March illustrates the universally acknowledged truism that nothing can corrupt idealism more completely than politics. The sad thing about this American tragedy is that not a single twist, turn, or betrayal is difficu... Invasion, The
Based on the evidence at hand, it's impossible to say whether director Oliver Hirschbiegel's (Downfall) original cut of The Invasion would have been any good. What can be said is that the mismatched blending of Hirschbiegel's low-key horror and th... Lady in the Water, The
When you consider a modern day fairy tale, no matter how twisted, ideal descriptions include "enchanting," "engaging," and "magical." They do not include "silly," "ridiculous," and "laughable." Unfortunately, in the case of Lady in the Water, the...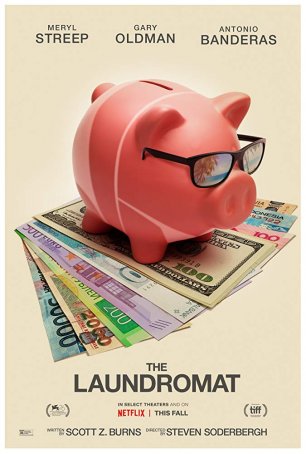 Laundromat, The
If you were paying attention to the news in 2015, the phrase "Panama Papers" will mean something. The Laundromat is Steven Soderbergh's expose about the release of those documents, which provided details of more than 200,000 offshore acc... Manchurian Candidate, The
As remakes go, The Manchurian Candidate is better than most. It remains faithful to the premise and themes of the original, but, by avoiding a slavish re-interpretation, it offers some surprises to those who are familiar with the 1962 version. Ye...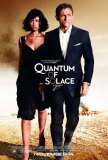 Quantum of Solace
"Bond. James Bond." Once, those three words stood nape hairs on end for fans of the action/adventure genre. A lot has transpired since 1963 when Dr. No was brought to the screen, but Bond has been a great constant through all those years. One... Ride with the Devil
Most Civil War films - and there have been quite a few over the years - have a tendency to skew their perspective towards the Northern viewpoint. It's not hard to understand why - the old South may have been North America's final refuge for a gent...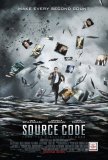 Source Code
Source Code is what might happen if one cross-bred Groundhog Day with 24 and The Matrix. The resultant offspring is not as trippy or successful as any of its parents, but it fits nicely into the growing niche of mind-bending virtual reality experi... Syriana
You may have to look long and hard to find a 2005 movie with as cynical an outlook on global politics as Syriana. Sadly, this is a situation when the cynicism is understandable. In addition to painting a bleak picture, Syriana makes no concessions...