Movies starring John Michael Higgins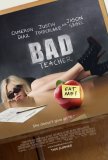 Bad Teacher
Bad Teacher takes a delicious premise and leaves a sour aftertaste. Despite the promise of something nasty and cutting, the film turns out to be as edgy as a dull razor with limp "raunchy" comedy and an unwillingness to push envelopes. The concept ...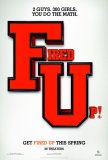 Fired Up!
They might as well have called this Cheer Movie. About the only thing to differentiate this dud of a comedy from the likes of Date Movie, Epic Movie, and Disaster Movie is the absence of the names Aaron Seltzer and Jason Friedberg on the credits.... For Your Consideration
When you think of Christopher Guest, the first thing likely to spring to mind is fake documentaries. He has made his reputation in the arena. From This Is Spinal Tap (which he co-wrote but did not direct) to A Mighty Wind, Guest has turned his came... Fred Claus
Making an enjoyable family Christmas comedy must be one of the most difficult things to accomplish in Hollywood, because the late-year presence of a good one in multiplexes is more rare than a White Christmas in New York City. Fred Claus, which fi...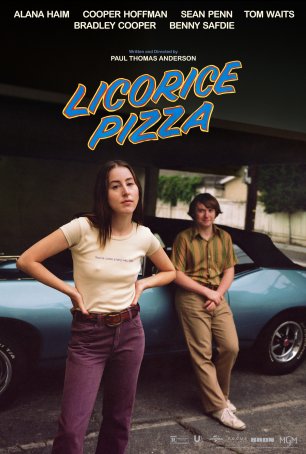 Licorice Pizza
I wish there were more movies like this. Licorice Pizza, Paul Thomas Anderson's most uplifting movie to-date, may give some viewers a flashback to the days when Cameron Crowe was at the height of his powers. It's that kind of movie: sweet and ...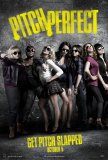 Pitch Perfect
Pitch Perfect looks, sounds, and feels like pretty much every other movie that features a singing or dancing competition. With all the effort invested in the musical numbers, the dramatic elements feel like warmed-over John Hughes. And it's not eve...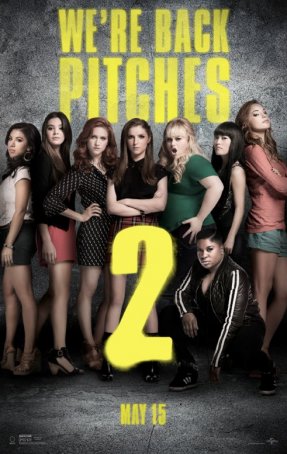 Pitch Perfect 2
Spoiler Warning! Because I reveal things about the ending of Pitch Perfect 2 in this review, I am duty-bound to warn readers in case they wish to stop now. (Of course, if you don't care, feel free to continue…) I am as far from the targ...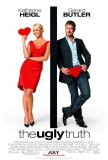 Ugly Truth, The
Hollywood, it seems, has lost the knack of how to make a good romantic comedy. The best two such films of 2009, Adventureland and (500) Days of Summer, have come down the indie trail. The major studios are unwilling to fund any production that do...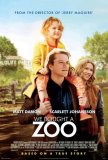 We Bought a Zoo
After the twin disappointments of Vanilla Sky (which critics generally liked but the public did not) and Elizabethtown (which was equally dismissed by critics and the general movie-going populace), Cameron Crowe has hunkered down in relative obscur...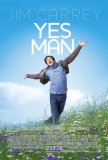 Yes Man
At first glance, Yes Man appears to be yet another high-concept Jim Carrey comedy. After all, the premise can be summed up in a sentence: "A character played by Carrey in 'zany form' must say 'yes' to every proposal." Over the years, we have gott...