Movies starring Julianne Moore Lost World, The: Jurassic Park 2
When Jurassic Park was released in 1993, it set a new standard for state-of-the-art visual and audio effects. It was suddenly possible to see humans and dinosaurs interacting in a way that had never before been possible, and to feel the entire theat... Magnolia
With Magnolia, director Paul Thomas Anderson has segued into the realm of the three hour movie. It's an ambitious step to take - making lengthy, ensemble movies with tangentially related and occasionally interconnected storylines can be a risky en... Next
Next represents Nicolas Cage's second superhero movie in the space of two months. However, where Ghost Rider was based on a comic book, Next takes its inspiration from a Philip K. Dick story. The result is not unlike what we have come to expect o...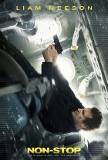 Non-Stop
Non-Stop plays like what might happen if Michael Bay directed a screenplay developed for Alfred Hitchcock. The movie, while so utterly preposterous as to provoke guffaws, is presented in such a way that there's a building sense of tension. As a res... Psycho
[Click here to read my review of the original 1960 film.] There's no secret why this new version of Psycho exists. Redundant and unnecessary as it is, it will likely make money for Universal Pictures (a studio in dire need of a box office succe... Safe
In addition to a vast array of benefits, the industrialization of this planet has brought with it numerous problems. Chemicals, pesticides, and poisons are everywhere; pollutants clog the air. Most of us adjust, breathing in fumes with littl...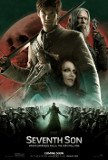 Seventh Son
Had Seventh Son been released in the 1980s, it would have been deemed an adequate - perhaps even good - fantasy adventure. However, in the three decades since Conan the Barbarian and Dragonslayer defined the genre's best big screen attempts, ther... Short Cuts
Helicopters thunder through the air over Los Angeles, raining malathion on the city in an attempt to end the dreaded Medfly invasion. Below, in each house and apartment, an individual drama is being played out. As in any human settlement at...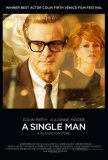 Single Man, A
A Single Man, the directorial debut of fashion designer Tom Ford, almost succeeds on the strength of Colin Firth's performance. Unfortunately, the actor is too often upstaged by Ford's visual sensibilities. Rarely has hue - both in its absence and...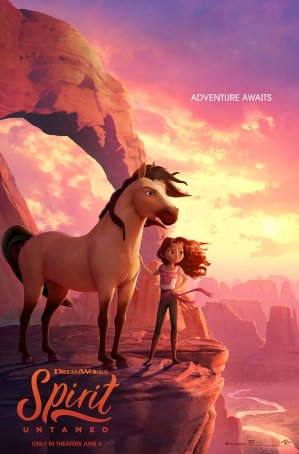 Spirit Untamed
Does anyone remember the 2002 animated film Spirit: Stallion of the Cimarron? I didn't either until I looked it up. That nearly-two decades old hand-drawn movie provided the basis for the apparently popular Netflix series Spirit Riding Free ...