Movies with cinematographer Dean Semler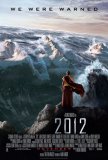 2012
If, as is believed in certain fringe circles, the world will come to an end in 2012, at least there will be no more movies like this one made. Perhaps the strangest thing about 2012 is that the bad parts of the film are among the most enjoyable, b... Apocalypto
With Apocalypto, Mel Gibson has proven it's possible to create a compelling action/adventure film in almost any setting. Gibson's theme (which is only partially developed), as revealed in an opening caption, is that all great civilizations fail wh...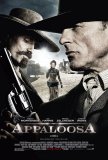 Appaloosa
One of the most evident signs of the shift in movie-goers' tastes over the years has been the decline of the Western. Once among the most popular of film genres, it now ranks near the bottom. If there's a benefit to this downturn, it's that mode... Bruce Almighty
Are a few good laughs worth wasting 100 minutes of time? For me, the answer is a resounding "No!" There are far more promising avenues to explore in the quest for laughter than the dead-end represented by Jim Carrey's latest endeavor, Bruce Almig... Click
We know from experience that Adam Sandler has a fondness for Frank Capra. After all, is there anything odder than watching Sandler channel Gary Cooper in a remake of Mr. Deeds (Goes to Town)? Actually, there is. It's watching Sandler channel Jim...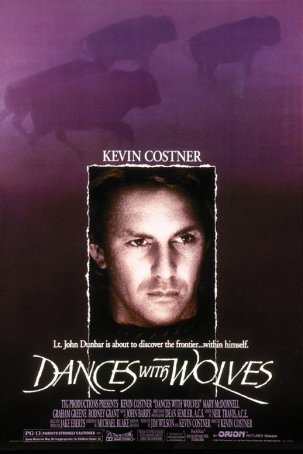 Dances with Wolves
There was a time when the western was one of Hollywood's most popular genres. Whether it was Gary Cooper standing tall in High Noon, Burt Lancaster and Kirk Douglas taking out the Clantons in Gunfight at the O.K. Corral, John Wayne fighting the Apa...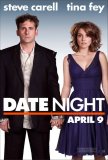 Date Night
There's a reason why so many action/comedies are failures. This is as true for more obvious misfires like The Bounty Hunter and Cop Out as it is for minor infractors like Date Night, an affable but ultimately forgettable example of the genre. In ...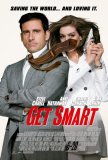 Get Smart
Get Smart becomes the latest in a long line of TV series to get a big-screen treatment. While we have come to expect recycled refuse from most of these (Bewitched perhaps occupying the nadir), Get Smart manages to rise above the continuum of regur...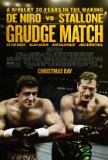 Grudge Match
Back in the 1980s, when Sylvester Stallone was at his peak and the Rocky movies were arriving at regular intervals, there was an ongoing joke that, 20 or 30 years from then, Stallone would be doing Rocky 15 with the pugilist using a walker to get a... I Now Pronounce You Chuck and Larry
It would be interesting to know what contribution (if any) credited screenwriter Alexander Payne (Election, Sideways) made to the final draft of I Now Pronounce You Chuck and Larry. Except for the cloying, strident preachiness of the third act, th...