Movies with cinematographer Matthew Libatique Requiem for a Dream
Every year, there seems to be one film that kicks you in the stomach and leaves your head reeling. In 1999, it was Tim Roth's profoundly disturbing, unforgettable The War Zone. This year, it's Darren Aronofsky's Requiem for a Dream, one of the mos... Iron Man
Iron Man is a different breed of superhero movie - a film that remembers it's possible to be outside the target demographic and still enjoy a tale set in this genre. What makes Iron Man interesting isn't the storyline which, except for a few wrink...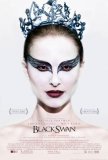 Black Swan
Darren Aronofsky, who used the cheesiness of professional wrestling as the backdrop for a powerful, tragic character study, has moved behind the scenes of another kind of performance. One doesn't often think of ballet, with its graceful moves and u...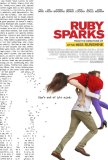 Ruby Sparks
After watching Ruby Sparks, I asked myself a question: Did I enjoy it as much as I did because it brings such a breezy perspective to a tired genre or because it offers a unique point-of-view of creativity and the writing process? I'm not sure Ruby... Phone Booth
Phone Booth became one of a number of post-9/11 films to fall victim to an increasing reluctance on the part of motion picture studios to release movies where on-screen events echo real-world tragedies. Joel Schumacher's thriller was originally se...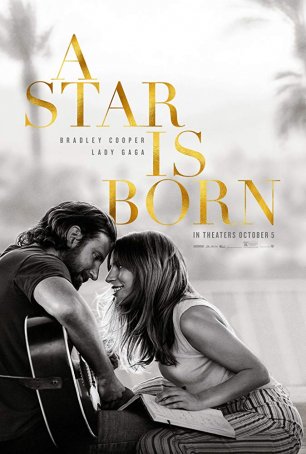 Star Is Born, A
Hollywood loves coming back to this story; it shows the entire lifecycle of show business and celebrity in one easily-digestible morsel. Over the years, A Star Is Born has attracted the likes of Frederic March, Gloria Gaynor, Judy Garland, Jam... Inside Man
With so much talent involved - both in front of and behind the camera - one has a right to anticipate something special from Inside Man. Does it deliver? Spike Lee's latest joint is a workmanlike thriller that provides solid performances; a mixtur...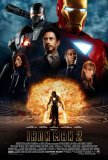 Iron Man 2
With superhero movies, it's almost axiomatic to state that the second film is the best of the series. The reason isn't difficult to divine: having dispensed with the obligatory origin tale, the movie-makers can weave a more compelling yarn. So ...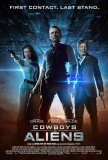 Cowboys & Aliens
Cowboys & Aliens is a mashup of a mediocre Western and a mediocre science fiction story. The resulting film is far better than the sum of its two seemingly disparate parts. Although a little overlong, the production will find favor not only with l... Fountain, The
The Fountain is Darren Aronofsky trying to be Stanley Kubrick. However, while Aronofsky is able to match Kubrick frame-by-frame for ending ambiguity, that's one of the few areas in which The Fountain keeps pace with 2001. Technically, this is an im...