Movies in the Action/Adventure genre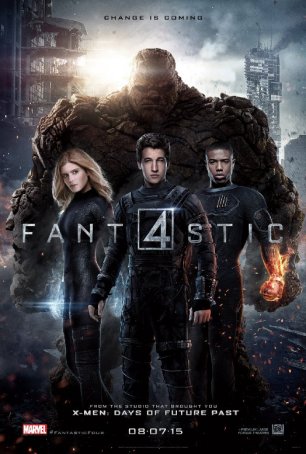 Fantastic Four
The negative buzz surrounding the troubled production of Fantastic Four might lead savvy viewers to approach the movie with apprehension. Perhaps surprisingly, it's no better or worse that the other superhero movies of 2015. That says more ... Fantastic Four, The
Fantastic Four is the comic book that gave birth to Marvel Comics, making it the older sibling to such better-known titles as Spider-Man, X-Men, and The Incredible Hulk. The reason Fantastic Four has been relegated to the role of "ugly stepsister"...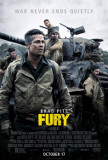 Fury
The first thing I noticed was the mud. Even more than the copious blood and violence, it represents the defining visual element of Fury. It's everywhere. Feet are caked with it. Tires and treads churn it under. Roads - if they can be called that - ...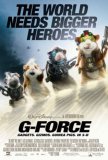 G-Force
I feel bad for Hoyt Yeatman. I really do, although perhaps not as bad as I feel for myself for having sat through his feature debut. But here's a guy who has paid his dues. He got started way back in 1977 helping out in the special effects depar... G.I. Jane
With a title like G.I. Jane, it would be easy to dismiss Ridley Scott's latest effort as exploitation fare. Such a reaction, however, would do the picture an injustice. On the other hand, the movie lacks the thematic depth that the film makers wo... Ghost Rider
In the world of comic books, there are A-list titles and B-list titles. For the movie adaptations, it's easy to tell the two apart. The B-list films feature characters who are not universally recognizable, typically do not command huge budgets, a...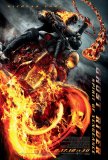 Ghost Rider: Spirit of Vengeance
A few random thoughts about Ghost Rider: Spirit of Vengeance... A single viewing makes it obvious why Marvel Enterprises would move forward with the sequel to a feature whose box office performance was underwhelming. By making this film, they are r...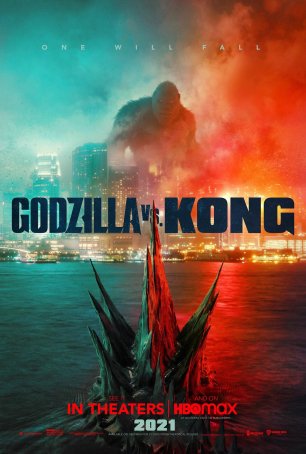 Godzilla vs. Kong
This review contains spoilers, although if you have watched the trailers, you already know what the "spoilers" entail…If you experience a sense of déjà vu while watching Godzilla vs. Kong, it's probably not because of a flashback to t...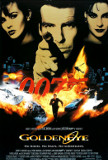 Goldeneye
Like everything else, James Bond (Pierce Brosnan) has had to change for the nineties. The venerable 007, coming off a long hiatus, has taken on his sixth face (the other five being Sean Connery, David Niven, George Lazenby, Roger Moore, and T...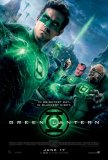 Green Lantern
When it comes to bringing their top-line superheroes to the big screen, DC has been lagging behind Marvel in recent years. While Marvel has aggressively built franchises, DC has shown little inclination to attempt more than occasional new installm...