Movies in the Action/Adventure genre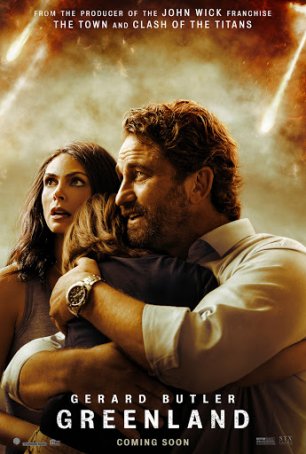 Greenland
Watching Greenland, I was reminded of how long it has been since a major studio has released an "old-school" disaster movie like this one. Perhaps the film might have worked better had it come out a year ago but this is an extraordinarily ...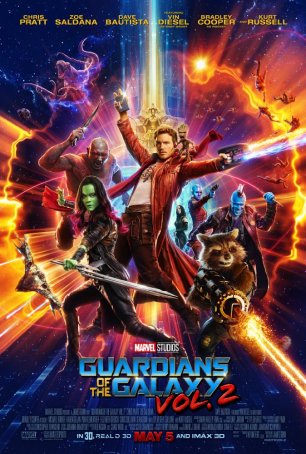 Guardians of the Galaxy Vol. 2
In August 2014, Marvel Studios released Guardians of the Galaxy. At the time, it was considered to be a gamble: a sci-fi/superhero mashup featuring characters no one other than comic book die-hards would recognize. To raise awareness and genera... Hellboy
Hellboy is director Guillermo del Toro's second venture behind the cameras for a comic-book themed motion picture. However, although the hyper-stylized setting and kinetic action sequences share a kinship with those in Blade 2, Hellboy showcases a...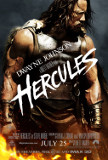 Hercules
These days, it seems damn near everything is based on a comic book, and not all the resultant cinematic material is worth the effort taken to adapt it. Certainly, Hercules is a big-budget misfire of a sizeable order, a visually busy but emotionall... Hidden Fortress, The
The Hidden Fortress is the third-most influential of Akira Kurosawa's films (behind Rashomon and The Seven Samurai). Unlike many of the great Japanese director's best-known efforts, The Hidden Fortress has not been remade in another language, but ... How to Eat Fried Worms
What would an after school special look like if it was made by the producers of Fear Factor? Although it's hard to say for sure, How to Eat Fried Worms provides a reasonable approximation. Despite being based on a popular children's book, the mot... Hulk
Hulk represents the most involving superhero motion picture since >Superman soared skywards in 1978. By taking its time to develop characters and situations, Hulk does what so many action/adventure movies fail to do - allow us to really feel for t...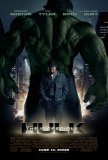 Incredible Hulk, The
Possible Spoilers: This review reveals some of the cameos in The Incredible Hulk. Those who wish to be surprised by these appearances would do well to stop reading now. For five years, Marvel has been trying to figure out what to do with one of ...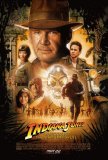 Indiana Jones and the Kingdom of the Crystal Skull
Nineteen years is a long time to wait, a long time in which expectations can be fertilized and grow. The biggest challenges faced by Indiana Jones and The Kingdom of the Crystal Skull have less to do with entertaining an audience than competing wit... Indiana Jones and the Last Crusade
Although the third chapter in the Indiana Jones saga doesn't approach the highs of Raiders of the Lost Ark, it also avoids the lows of The Temple of Doom. A fitting end to the original trilogy, Indiana Jones and the Last Crusade captures some of t...