Movies in the Action/Adventure genre Legend of Zorro, The
Some sequels are made too soon, while others are made too late. The Legend of Zorro, Martin Campbell's follow-up to his well-received 1998 feature, The Mask of Zorro, falls into the latter category. It's difficult to say whether the film would ha... Lost World, The: Jurassic Park 2
When Jurassic Park was released in 1993, it set a new standard for state-of-the-art visual and audio effects. It was suddenly possible to see humans and dinosaurs interacting in a way that had never before been possible, and to feel the entire theat...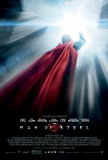 Man of Steel
Note: There is a "spoiler" in passing for Star Trek into Darkness. Not a big thing if you've seen the movie (or even if you haven't) but don't say you haven't been warned. I also refer in vague terms to the ending of this film. Khan has returne... Mask of Zorro, The
Zorro, the swashbuckling hero of the undertrodden, was introduced to the world in 1919 when he debuted in the pages of Johnston McCulley's serialized novel, The Curse of Capistrano. Within a year, the masked man had appeared in a film, the silent ... Mission: Impossible II
For those who didn't get enough of James Bond late last year when The World Is Not Enough blazed its way into theaters, Mission: Impossible II offers a chance to once again get shaken and stirred. Oh, the film isn't an official entry into the dura... Mission: Impossible III
Mission: Impossible III provides lots of action, but too little excitement. It generates lots of pyrotechnics, but too little heat. And it offers lots of Tom Cruise, but too little Ethan Hunt. In short, if you're yearning for a flashy, leave-you... Mr. and Mrs. Smith
The problem with Mr. and Mrs. Smith is that it's really two movies in one. The first is a sly comedy/thriller worthy of Hitchcock, and the other is a big, noisy summer action flick. The marriage of these two, like that of the title characters, is... Mummy Returns, The
The 1999 remake of the horror classic The Mummy surprised Universal Pictures with its box office success. The studio had expected it to be profitable, but not that profitable. However, long before the worldwide gross crept close to $400 million,... Mummy, The
The Mummy is pretty silly stuff. But that's okay when you consider that, beneath all the action/adventure and horror trappings, it's actually a comedy. Think of a big-budget, high profile effort in the vein of Sam Raimi's Army of Darkness wit...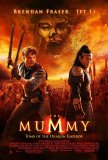 Mummy, The: Tomb of the Dragon Emperor
It has been a bad year for Indiana Jones and his knock-offs. In the wake of the lackluster Indiana Jones and the Kingdom of the Crystal Skull, we now have the second sequel to The Mummy, called Tomb of the Dragon Emperor. It is easily the worst o...