Movies in the Romance/Comedy genre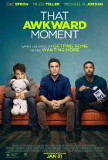 That Awkward Moment
That Awkward Moment exudes an "old school" romantic comedy vibe. (Since it borrows from Shakespeare's Love's Labour's Lost, the "old" really applies here.) The script has an '80s/'90s sensibility wrapped in a layer of lewd, crude, rude packaging. S... The Englishman Who Went up a Hill but Came down a Mountain
The title of this film, The Englishman Who Went Up a Hill but Came Down a Mountain, is so long that it can function as a plot synopsis in its own right. "The Englishman" in question is British cartographer Reginald Anson, played by Hugh Grant with...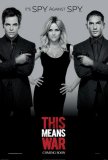 This Means War
Sometimes it's hard to recognize the importance of seemingly inconsequential element like "tone" when it comes to a romantic comedy. This Means War is a case study in what happens when the filmmakers mess this up. The movie is being marketed as an ... Truth about Cats and Dogs, The
Since Edmond Rostand first committed the play to paper in 1897, Cyrano De Bergerac has become a reliable romantic formula. From the various "straight" versions to Steve Martin's Roxanne, and now The Truth About Cats and Dogs, the concept of a smar... Two Family House
Note to readers: this review contains spoilers. While I do not believe the revelation of certain plot points will in any way compromise the viewing experience, those who wish to see Two Family House without having previous knowledge of key elements... Two Weeks Notice
What can I write about Two Weeks Notice that I haven't written about every mediocre romantic comedy to come down Hollywood's pipeline? There's the cotton candy comparison – the movie is sweet (sometimes too sweet) and airy, with so little substa...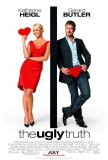 Ugly Truth, The
Hollywood, it seems, has lost the knack of how to make a good romantic comedy. The best two such films of 2009, Adventureland and (500) Days of Summer, have come down the indie trail. The major studios are unwilling to fund any production that do...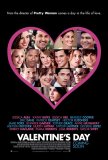 Valentine's Day
It is possible to gather a star-studded ensemble cast and make a frothy, delightful movie about love in its many guises. Richard Curtis did it with Love, Actually and a parcel of international directors accomplished something similar with the duet... Wedding Date, The
Calling The Wedding Date a "romantic comedy" is a misnomer. It's not funny, and there's not much romance. Oh, the film thinks it's got humor - offbeat characters, wacky situations, goofy faces - but the only members in the audience likely to be c... Wedding Planner, The
Five minutes into The Wedding Planner, I suspected the film was in trouble. Ten minutes later, I knew it was in trouble. There's only one thing that can sink a movie so fast - bad writing. Even excruciating acting takes longer. Romantic comedie...