Movies in the Romance/Comedy genre Secretary
Secretary is just your regular, garden-variety romantic comedy with heavy doses of S&M/B&D. For those used to Meg Ryan and Tom Hanks exchanging chaste kisses, the content of this motion picture is going to seem awfully far out on the proverbial li... Serendipity
Serendipity is a romantic comedy from British director Peter Chelsom (Hear My Song, The Mighty) that pairs quirky, likable John Cusack with rising star Kate Beckinsale. All of the usual adjectives apply: sweet, cute, delightful, romantic, etc. Alas... She's All That
See if this sounds familiar... A hot, young hunk bets his friends that he can turn any girl into a prom queen, and the friends pick out the geekiest girl in the school. The boy contrives a story to meet her, then starts to hang out with her, but,...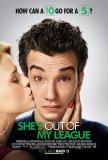 She's out of My League
There are a variety of ways one can evaluate the effectiveness of standard-order romantic comedies. Mine is to ask three questions: (1) Do I like the characters? (2) Do I sense chemistry between them? (3) Am I rooting for them to be together at t... She's the Man
"Be not afraid of greatness: some are born great, some achieve greatness and some have greatness thrust upon them". - Twelfth Night, Act II, Scene V That single quotation, and a few of the names and plot points are all that remain of Shakespeare...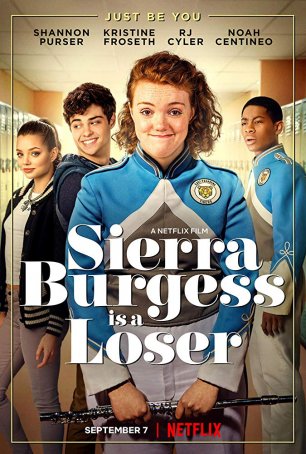 Sierra Burgess Is a Loser
Edmond Rostand doesn't get an "official" credit for "story by" but anyone claiming familiarity with Cyrano de Bergerac will immediately recognize where screenwriter Lindsey Beer drew her inspiration. It's not unusual for a modern-da... Sleepless in Seattle
8-year old Jonah Baldwin (Ross Malinger) misses his mother, who died from cancer eighteen months ago. More than that, however, he recognizes that his father, Sam (Tom Hanks), is desperately lonely. So, on Christmas Eve, Jonah calls a radio talk-s...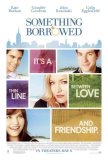 Something Borrowed
There are moments - few and far between, admittedly - when Something Borrowed briefly shines. Alas, those isolated instances aside, the movie is largely a waste of time. A tortured romantic comedy constructed on an uncertain foundation of artifice... Something's Gotta Give
I wanted to like this movie more than I actually did, because it addresses a couple of provocative issues head-on, without too much sugar coating. The first is the Hollywood tendency to devalue middle-age female actors, relegating them to supporti...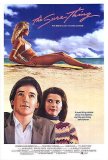 Sure Thing, The
When The Sure Thing was released in 1985, it was out of step with the times. Teen comedies in those years were saturated with sex and broad humor. Romance and realism (even to a modest degree) were undesirable relics of a bygone era. Nevertheles...