Movies in the Romance/Comedy genre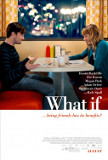 What If
"Men and women can't be friends because the sex part always gets in the way." - Harry Burns (Billy Crystal), When Harry Met Sally That memorable line, penned by Nora Ephron and spoken by Billy Crystal, has become the template for more than one p... What Women Want
The key to enjoying What Women Want - a feather-light trifle that will probably find favor at the box office - is not considering the age-old question of what might have been. The underlying premise - a male chauvinist suddenly gaining access to w...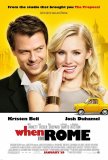 When in Rome
Those who were regular viewers of Veronica Mars recognize there's an immense wellspring of charisma available to Kristen Bell that she has thus far been unable to tap in her post-Mars career. When in Rome, despite being a standard-order romantic c... While You Were Sleeping
While it's true that making good romantic comedies is still something of an art, producing average films of the genre has become a science. Take a little chemistry, a portion of physics, some basic biology, and mix them together according to a wel... Win a Date with Tad Hamilton
One reasonable way to judge a romantic comedy is to ask how strong a rooting interest the viewer has in the coupling that is destined to occur at the end of the film. In Win a Date with Tad Hamilton!, the desire is lukewarm. The central flaw here...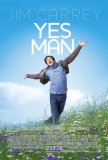 Yes Man
At first glance, Yes Man appears to be yet another high-concept Jim Carrey comedy. After all, the premise can be summed up in a sentence: "A character played by Carrey in 'zany form' must say 'yes' to every proposal." Over the years, we have gott... You've Got Mail
Tom Hanks can act. You need look no further than this year's Saving Private Ryan for proof of that. Meg Ryan can also act. For supporting evidence, check out Prelude to a Kiss and Courage Under Fire. However, in Nora Ephron's latest romantic co...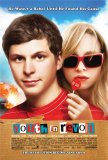 Youth in Revolt
From the beginning, it's apparent that there's something "off" about Youth in Revolt. It's not that the film is fatally flawed, but the tone is uneven, the satire is blunt, the comedy rarely generates more than feeble laughs, and the lead characte...