Movies in the Romance/Comedy genre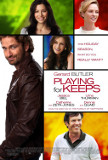 Playing for Keeps
Playing for Keeps is a sloppy, poorly focused comedy that wants to be about the relationship between a father and his 9-year old son but ends up being about nearly everything else. The core problem is clear: the interaction between ex-soccer star G...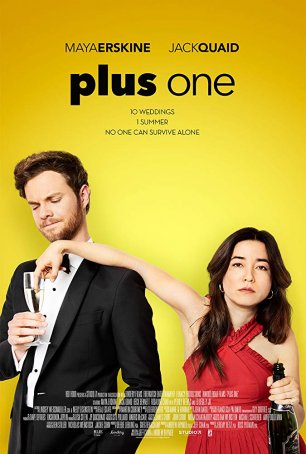 Plus One
When actor Jack Quaid was a kid, his mother, Meg Ryan, was the Queen of the Romantic Comedy, so there's something fitting about his venturing into this genre for his highest profile role to-date. Although significantly more profane than any ... Prime
Consider a movie that takes place in the Big Apple and features a heterosexual romance with an age gap, a dose of "Jewishness," a psychoanalyst, and an ending that doesn't pander to all the usual clichés. This may sound like Woody Allen - in fact...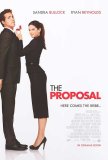 Proposal, The
The Proposal is a standard-order, by-the-book romantic comedy that offers nothing remotely fresh or new while following a formula even neophytes know by heart. For some people, that's enough. All a certain segment of the audience wants from roman...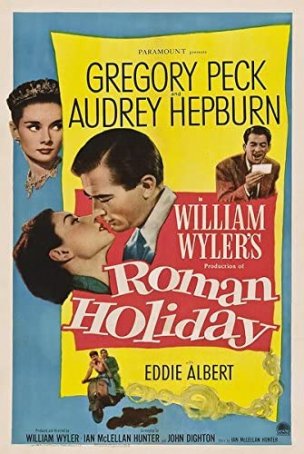 Roman Holiday
For lovers of romantic comedies through the ages, Roman Holiday remains a favorite. Despite being directed by one of Hollywood's "heavy hitters," William Wyler (The Best Years of Our Lives, Ben-Hur), and starring bankable star Gregory Peck, th...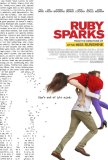 Ruby Sparks
After watching Ruby Sparks, I asked myself a question: Did I enjoy it as much as I did because it brings such a breezy perspective to a tired genre or because it offers a unique point-of-view of creativity and the writing process? I'm not sure Ruby... Say Anything
Say Anything is one of the best in a long line of teen romance movies, if not the best. Unlike many of its fellow genre entries, it is not filled with crude sex jokes, nudity, a lobotomized population, and poorly-defined subplots. And, while ... Secretary
Secretary is just your regular, garden-variety romantic comedy with heavy doses of S&M/B&D. For those used to Meg Ryan and Tom Hanks exchanging chaste kisses, the content of this motion picture is going to seem awfully far out on the proverbial li... Serendipity
Serendipity is a romantic comedy from British director Peter Chelsom (Hear My Song, The Mighty) that pairs quirky, likable John Cusack with rising star Kate Beckinsale. All of the usual adjectives apply: sweet, cute, delightful, romantic, etc. Alas... She's All That
See if this sounds familiar... A hot, young hunk bets his friends that he can turn any girl into a prom queen, and the friends pick out the geekiest girl in the school. The boy contrives a story to meet her, then starts to hang out with her, but,...