Movies in the Romance/Comedy genre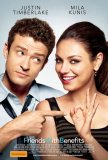 Friends with Benefits
Suddenly, it seems that every romantic comedy is using the "best friend" branch of the formula. There are no doubt sociological reasons for this perhaps having something to do with the increasing popularity of the "friend with benefits" (a.k.a. "fu... Garden State
Garden State is one of those movies that fails to stay with the viewer for an extended period of time. It's a forgettable film featuring a throw-away story with unmemorable characters and unremarkable performances. That's not to say it's bad, bec... Girl Next Door, The
The Girl Next Door builds up enough good will during its successful first half that we're willing to forgive some of the strange and disappointing convolutions the plot takes us through during the final 45 minutes. There are two primary reasons wh...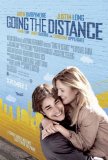 Going the Distance
To date, no motion picture has adequately captured the soaring highs and devastating lows associated with a long distance relationship, but Going the Distance comes as close as any movie has. Nannette Burstein's feature gets many of the highlights...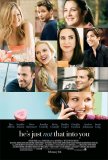 He's Just Not That Into You
He's Just Not That Into You seeks to mine the same vein of romantic comedy ore as Love, Actually - the multi-arc story in which characters cross each others' paths and interact in an attempt to show different facets of one emotion. Unfortunately, ...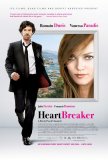 Heartbreaker
Watching Heartbreaker is like observing a bizarre cinematic experiment: what might occur if the French attempted to make an American-style romantic comedy. Whether it's a success depends on your point-of-view. The only thing to keep director Pasca... High Fidelity
Even in his early roles, like a supporting part in John Hughes' Sixteen Candles and the male lead in Rob Reiner's delightful The Sure Thing, there was something idiosyncratic about John Cusack's work. Recently, however, this quality has become mor... Hitch
Hitch is a pleasant, if slightly overlong, romantic comedy from two men who have forged reputations in the genre. Director Andy Tennant is no stranger to love stories, having previously helmed Fools Rush In, Ever After, and Sweet Home Alabama. And,... Holiday, The
The Holiday is no vacation. Sloppy writing, an overindulgent editor, and poor casting have taken an intriguing premise and transformed it into an uneven mess. The movie follows the lives of two women at Christmastime who trade houses. One story,...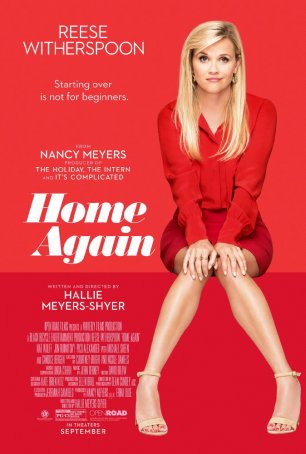 Home Again
Home Again, Hallie Meyers-Shyer's contribution to the dying romantic comedy genre, isn't likely to cause an instant revival. Artificial and reeking of white privilege, this is the kind of movie that causes regular folks to shake their head...