Movies in the Romance/Comedy genre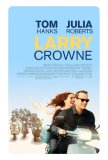 Larry Crowne
A dozen years ago, the prospect of a romantic comedy starring Tom Hanks and Julia Roberts - two of the most bankable actors of the late-'90s and early-'00s - would have created waves of anticipation. In 2011, this second collaboration between the t...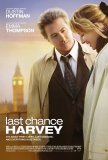 Last Chance Harvey
Last Chance Harvey is a standard-order romantic comedy with a couple of unusual ingredients that make it worthy of notice. It is common, of course, for movies of this genre to focus on young, photogenic individuals. While not unheard of, romantic...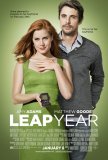 Leap Year
Often, when a romantic comedy fails, it's because of the lack of chemistry between the leads. In the case of Leap Year, the problem isn't the absence of chemistry but the presence of too much of the wrong kind. The sense of cold antagonism that i...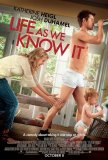 Life as We Know It
The best thing that can be said about Life as We Know It is that it gets some of the details right when it comes to the experience of sharing a home with an infant. Still, all the poop, vomit, sleepless nights, and cute, joyous little moments can'...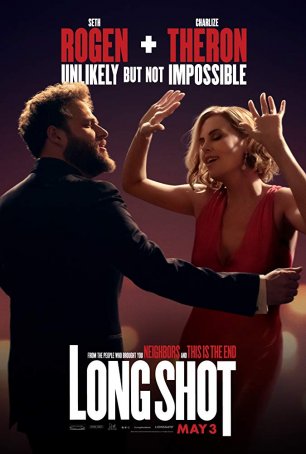 Long Shot
When I see a romantic comedy, I'm not expecting Ozu or Bergman or Truffaut or Scorsese. All I want – and I think it's a perfectly reasonable desire considering the genre – is to fall in love with the characters as they fall in love wit... Lot Like Love, A
Here's a pleasant little romantic comedy that doesn't try too hard and has the virtue of doing a few things differently. Not that it breaks new ground, but there is a little more substance to the story than boy-meets-girl/boy-loses-girl/boy-gets-gi...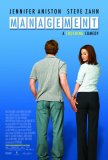 Management
Since the demise of Friends, Jennifer Aniston has been desperately striving to find her motion picture niche. Despite having started her fifth decade of life (in an industry that is not kind to actresses over 40), she remains a bankable name, even...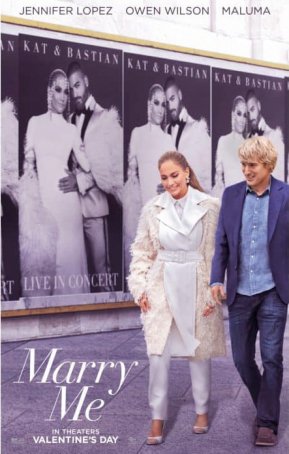 Marry Me
Once upon a time, there was an actress named Jennifer Lopez, whose performances in films like Out of Sight and Selena opened eyes and excited comment with their depth and authenticity. But Lopez wasn't a one-trick pony and, as her multimedia pop... Matchmaker, The
The production notes trumpet The Matchmaker as "a romantic comedy for people who hate romantic comedies." This statement implies that the film has something exceptionally original or daring to offer those who are tired of screen love affairs that ... Mifune
It's refreshing to see a movie in which there are no special effects, no camera tricks, and no incidental music to strum on a viewer's emotional strings. These are some (but certainly not all) of the tenets of Dogma 95, the much-ballyhooed "cinema...