Movies with music written by Elliot Goldenthal Across the Universe
One could never argue that Across the Universe isn't ambitious. However, like many ambitious movies, this one fails spectacularly. Glenn Kenny of Premiere magazine called it "the perfect disaster" and, while I think that's a little harsh, I underst...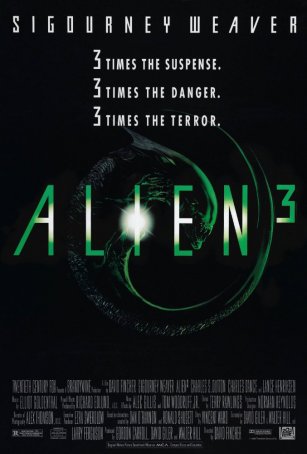 Alien 3
Way to go Fox. Way to kill off a franchise where the first two installments were among the best around. Sadly, as bad as Alien 3 is – and it's really bad – it's only the beginning of a process. Few films that began with episodes as grea...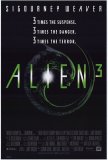 Alien 3
First, there was the creepy horror of Ridley Scott's atmospheric Alien. Then, some six years later, James Cameron took elements from the first and crafted one of the best science fiction/action films of all time: Aliens. After two such superior... Batman Forever
It's lighter, brighter, funnier, faster-paced, and a whole lot more colorful than before. There's a new actor underneath the cape, a new girlfriend on his arm, and a new partner by his side. The director is different and the composer has changed.... Cobb
It's the nature of our society to put people on pedestals. Some wear the title of "hero" like a mantle; to others, it is an albatross. You need look no further than the O.J. Simpson story to see this. So what defines greatness? This question, i... Final Fantasy
Computer gaming fans have two reasons to rejoice during the summer of 2001: Tomb Raider and Final Fantasy: The Spirits Within. However, although both are based on best-selling software, the approach taken by the filmmakers (Simon West for Tomb Ra...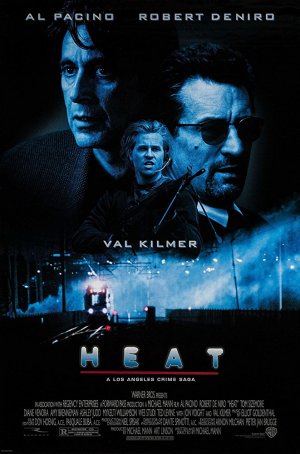 Heat
Here's a link to my original review of Heat, published in December 1995.At the time of its 1995 release, Heat was heralded primarily as offering the first on-screen pairing of legends Al Pacino and Robert De Niro. Although the two had shared t... Heat
Pacino meets De Niro. It has the sound of a classic screen moment. These actors - two of the best in the business for more than twenty-five years - have previously appeared in the same picture only once (The Godfather II), but, due to the split-t... Interview with the Vampire
Francis Ford Coppola's Dracula. Mike Nicols' Wolf. Kenneth Branagh's Frankenstein. Suddenly, horror of the old genre (as opposed to the '80s slasher flicks) is back with a vengeance. The latest, and arguably the most ambitious, to enter this p... Michael Collins
"It's my considered opinion that in the fullness of time, history will record the greatness of [Michael] Collins and it will be recorded at my expense." -- Eamon De Valera, President of the Republic of Ireland, 1966 Of the more than five dozen...