Movies with music written by Mark Mothersbaugh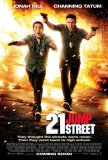 21 Jump Street
The television series 21 Jump Street, like many old shows, is a product of its time. Trying to accomplish a "straight" remake of something so irrevocably tied to the '80s could not be done in 2012; it wouldn't work. When Michael Mann reworked Miami...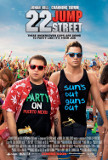 22 Jump Street
There are times when 22 Jump Street is borderline brilliant. Unfortunately, those instances are outnumbered by segments that don't work for one reason or another. On balance, the film has just enough to earn it a recommendation but, with a little t... Bottle Rocket
Bottle Rocket starts and finishes strong, but, somewhere in the middle, it loses its focus and its way. Concentrating on a trio of incredibly inept criminals, there are times when this film seems like Reservoir Dogs as directed by Kevin Smith (Cle...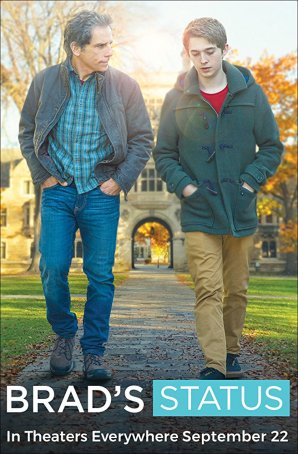 Brad's Status
Regrets are a natural byproduct of the human condition and the older we get, the more we accumulate. The key to continuing to lead a content and productive life is to avoid being crippled by them – something that is becoming an increasing ch...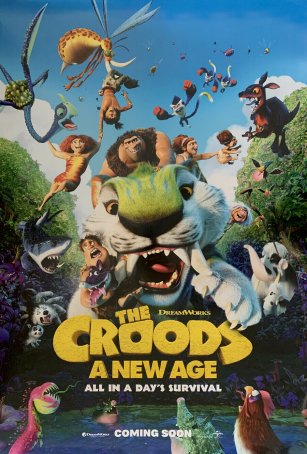 Croods, The: A New Age
Animated films come in three flavors: childish cartoons that are designed primarily to appeal to the under-10 crowd, middle-of-the-road efforts that at least make an attempt to entertain parents while never threatening established envelopes, and ... Envy
In Envy, the "Va-poo-rizer" is a liquid that, when sprayed on animal fecal matter, causes the offending substance to disappear. Would that such an invention existed to use on this motion picture… It's remarkably appropriate that Envy is about t...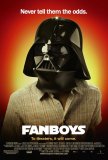 Fanboys
I wish I could be more positive about Fanboys because I understand what the filmmakers are trying to do. Their goal is to provide a Valentine to fanboys and fangirls worldwide - all those who devote themselves to an element of pop culture and ofte... Happy Gilmore
When it comes to golf comedies (not a very popular genre, apparently), the film residing at the dubious pinnacle is Rodney Dangerfield's Caddyshack. Happy Gilmore, the new release featuring Saturday Night Live alum Adam Sandler, tries gamely to att... Herbie: Fully Loaded
Herbie: the car that won't die. I suppose there are worse ways to spend a summer evening than in the company of this cast and the R2D2-like automobile, but hasn't the day of Herbie come and gone? The Love Bug first made its appearance in the 1968...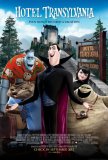 Hotel Transylvania
Not since Abbott and Costello Meet Frankenstein have the great Universal monsters been subjected to such dismal treatment. Okay, maybe Van Helsing was a greater embarrassment. Hotel Transylvania is an animated monster movie for older kids (in the ...