Movies with music written by Patrick Doyle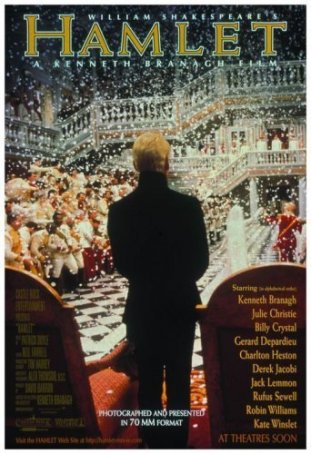 Hamlet
"Presenting the play uncut has allowed the characters to reveal even more, and we discover extra details about them which are usually lost on stage. The political situation becomes clearer, and Hamlet is revealed as a knowledgeable man of the thea... Harry Potter and the Goblet of Fire
The best thing to happen to the Harry Potter movie franchise was for journeyman director Chris Columbus to step down. After turning out adequate adaptations of J.K. Rowling's Harry Potter and the Sorcerer's Stone and Harry Potter and the Chamber o...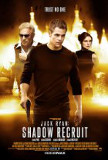 Jack Ryan: Shadow Recruit
Probably the best way to approach a Jack Ryan movie is to look at it like a James Bond film. The lead actor keeps changing, the supporting actors are rarely the same, and the time period varies. Bond is Bond, whether he's played by Sean Connery, Ge... Last Legion, The
While it's impossible to assert that The Last Legion is entirely undone by budgetary constraints - bad scripting and odd casting choices play a part as well - it's a good bet that the movie could have been better had more money been spent on the pr... Little Princess, A
A "family movie" is often loosely defined as a motion picture that, aimed at children, is likely to bore parents to tears. Numerous examples leap to mind, most of them from Walt Disney Studios, a production company that holds the curious dist... Love's Labour's Lost
Love's Labour's Lost has always been regarded as one of the most enigmatic of Shakespeare's plays. In modern times, it is almost never performed, and, unlike the text of the Bard's major works, it fails to come alive on the printed page. In an in... Mary Shelly's Frankenstein
"In the last 20, 30 years, [Frankenstein has] been claimed by a whole generation of academics and scholars as a seminal piece of literature of that time. [It's] something which now, post-Freud, they feel reveals so many observations about family l... Much Ado About Nothing
Much Ado about Nothing is Kenneth Branagh's adaptation of one of Shakespeare's better-known comedies. Centered around two romances - Hero (Kate Beckinsale) and Claudio (Robert Sean Leonard), and Benedick (Kenneth Branagh) and Beatrice (Emma Thomps...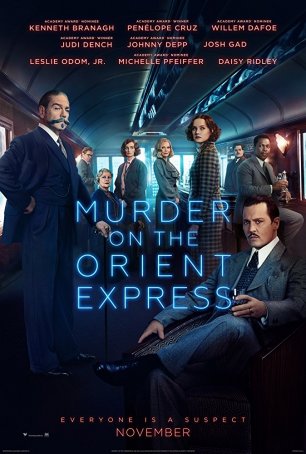 Murder on the Orient Express
Like most Agatha Christie stories, Murder on the Orient Express is all about the "whodunnit?" Once that question has been answered, there's little reason to revisit the story. Christie never cared much about character development and her ... Nanny McPhee
Nanny McPhee is an excellent movie… if you're a seven-year old girl. That's less a negative evaluation than it is a statement of fact. This isn't a "family film;" it's a "children's film." What's more, it's for girls who are old enough to unde...