Movies starring Andy Serkis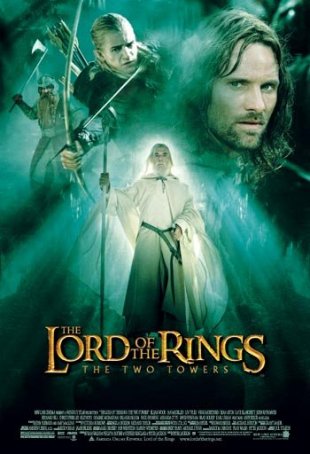 Lord of the Rings, The: The Two Towers
If there is a primary quality needed to bring J.R.R. Tolkien's The Lord of the Rings to the screen, it is vision - an attribute possessed in abundance by director Peter Jackson. In more than 100 years of motion pictures, few cinematic campaigns of...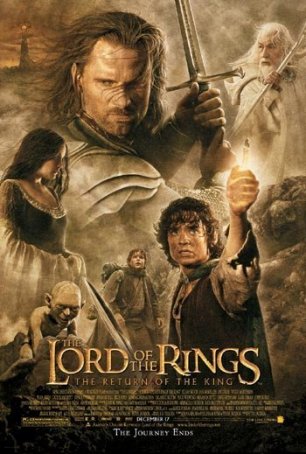 Lord of the Rings, The: The Return of the King
According to the calendar, Christmas is December 25. According to the movie release schedule, it's December 17. There can be no greater gift for a movie lover than the one bestowed upon audiences by Peter Jackson, whose The Lord of the Rings: Th... King Kong
Spoiler Alert: This review assumes that the reader is familiar with the story of King Kong, including the ending. If you're not, and don't want to be spoiled, it's best to stop reading after the fourth paragraph and return once you have seen the ...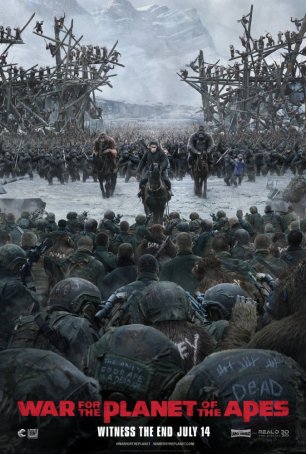 War for the Planet of the Apes
Always save the best for last…that's not a phrase many movie series adhere to. It happens occasionally but franchises that build to a satisfying climax are few and far between. That, among other things, makes the new Planet of the Apes rebo...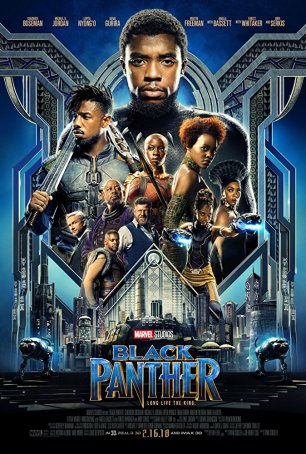 Black Panther
During the past year, several of the studios releasing superhero movies have upped their game, moving into new territory without tossing aside the tropes that differentiate comic book-inspired fare from its traditional action/adventure cousin....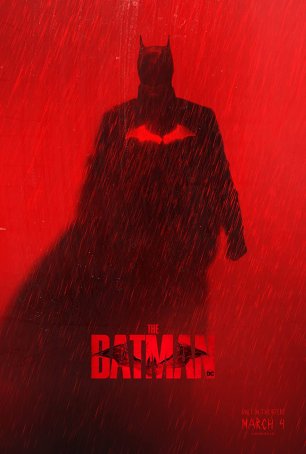 Batman, The
The Batman, a reboot of DC comics' most popular character, brings the franchise back into the shadows successfully embraced by Christopher Nolan's phenomenally popular take but without the fetishism of the Burton/Schumacher years or the excess...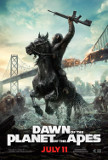 Dawn of the Planet of the Apes
Dawn of the Planet of the Apes is not only a solid dystopian-flavored science fiction film in its own right but it elevates the stock of its immediate predecessor in the Planet of the Apes franchise, Rise of the Planet of the Apes. By adding to th... Flushed Away
In the past few years, CGI animated films have fallen into a depressing rut. The objective has become getting a product out the door rather than taking the time and effort to produce something memorable. The result has been a generic, formulaic m...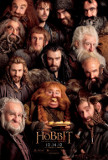 Hobbit, The: An Unexpected Journey
In 2001, only a few months after the fall of the World Trade Center, Peter Jackson swept us away to Middle Earth with The Fellowship of the Ring. It was a wondrous three-hour achievement: the first major attempt at serious, big budget epic fantasy....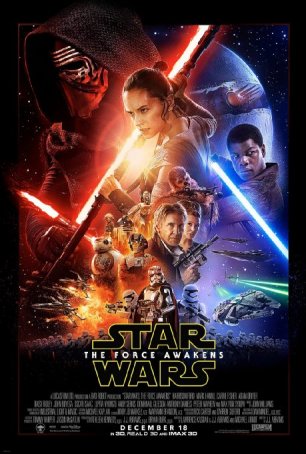 Star Wars: The Force Awakens
It wouldn't be much of a stretch to label Star Wars as one of the biggest cultural influences of the last half-century. The 1977 release of A New Hope had a seismic impact on the film industry and the ripples expanded far and wide. For 36 years...