Movies starring John Hurt Contact
Contact is likely to change a lot of perceptions -- not only about the role of humankind in the universe, but about what special effects can do for a movie when they're used in the service of a story, rather than the other way around. Contact... V for Vendetta
V for Vendetta represents 2006's first memorable motion picture - a visually sumptuous concoction that combines political allegory, bloody action, and a few stunning cinematic moments into a solid piece of entertainment. While it's true that the f...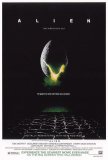 Alien
When Alien was first released during the summer movie season of 1979, science fiction films were all the rage. The trend had been started two years earlier with the unexpected box office success of Star Wars, and, by 1979, anything even remotely co... Rob Roy
Ultimately, it's of minor import how much of Rob Roy is based upon historical fact and how much has been embellished by the pen of screenwriter Alan Sharp. As a hero of 18th century Scotland, Robert Roy MacGregor is known to have walked through th...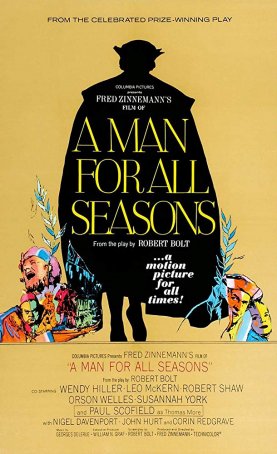 Man for All Seasons, A
There are times when A Man for All Seasons seems like an older, gentler uncle to George R.R. Martin's Game of Thrones. (Martin was in part inspired by some of the more salacious and bloody episodes of English history, particularly during th... Black Cauldron, The
If nothing else, The Black Cauldron has become the most infamous of all of Disney's animated motion pictures. When it was first released in the summer of 1985, it was to have re- invigorated Disney' moribund animated division, which had produce... Owning Mahowny
Owning Mahowny casts an unflinching gaze into a window of addiction of a sort not often portrayed in movies. Based on the true-life book "Stung" by Gary Stephen Ross, the film chronicles the facts of the case of a Toronto bank vice president who s... Proposition, The
It is said that revenge is a dish best served cold. The Proposition illustrates that, extending the metaphor, revenge is more often bitter than sweet. Gritty to the point of being disturbing, The Proposition examines the revenge thriller not as t...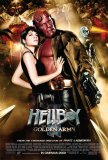 Hellboy II: The Golden Army
The temptation is to remark that if Hellboy was the appetizer, then Hellboy II: The Golden Army is the main course. To an extent, that's true. The second film is more assured, better paced, and has a stronger emotional component. It takes chances... Hellboy
Hellboy is director Guillermo del Toro's second venture behind the cameras for a comic-book themed motion picture. However, although the hyper-stylized setting and kinetic action sequences share a kinship with those in Blade 2, Hellboy showcases a...