Movies starring Leonardo Dicaprio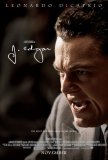 J. Edgar
Who knew the life story of J. Edgar Hoover could be so arid? Actually, that's unfair, but there are stretches of J. Edgar when the proceedings seem to drag. Counterbalancing the occasional bursts of tedium, however, are a tremendous lead performanc...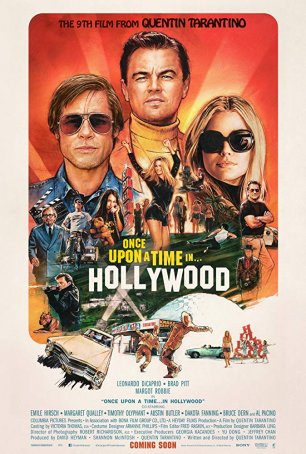 Once Upon a Time in Hollywood
Once Upon a Time in Hollywood, the "ninth film from Quentin Tarantino," might be too long and a little self-indulgent. But it's also chock-full of brilliant moments, great performances, and a sense of '60s Hollywood infused with a mix ...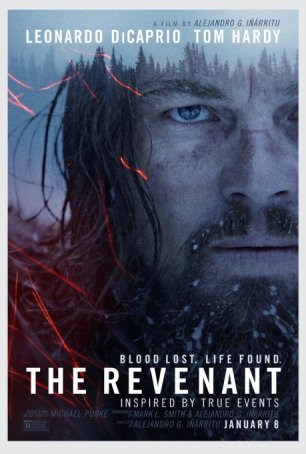 Revenant, The
The Revenant, Alejandro Gonzalez Inarritu's follow-up to his Oscar-winning Birdman, plays like a cross between Terrence Malick and Sam Peckinpah. As unlikely as such a conflation might seem, the result works - sometimes to stunning effect. In a...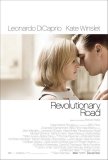 Revolutionary Road
Since 1997, Titanic fans have been yearning for a re-teaming of Leonardo DiCaprio and Kate Winslet. Revolutionary Road is the opportunity they have awaited, but the results may cause as much distress as joy. Directed by Winslet's husband, Sam Men... Romeo + Juliet
In Looking for Richard, actor/director Al Pacino expresses his great hope for his film -- to extend his enthusiasm for the Bard's plays to a broader audience. In a very different way, that's what Baz Luhrmann (Strictly Ballroom) is attempting to d...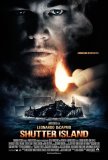 Shutter Island
Spoiler Alert: Although every effort has been made to limit the revelations in this review, it's difficult to provide a coherent discussion of Shutter Island without giving away something, so readers are hereby placed on alert. If you're familiar... This Boy's Life
This Boy's Life is based on the autobiographical book by Syracuse University professor Tobias Wolff. It tells of his early life in Salt Lake City, Seattle, and Concrete, Washington. Tobias (Leonardo DiCaprio) and his mother, Caroline (Ellen Barki... Titanic
Short of climbing aboard a time capsule and peeling back eight and one-half decades, James Cameron's magnificent Titanic is the closest any of us will get to walking the decks of the doomed ocean liner. Meticulous in detail, yet vast in scope ... Total Eclipse
The lives of tortured artists have always made for fascinating film fare. From Amadeus to Mrs. Parker and the Vicious Circle, dramatic re-creations of the often-frenzied, always-tormented lives of "great" men and women have captivated audiences. ...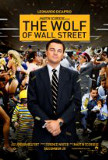 Wolf of Wall Street, The
When one thinks of a Martin Scorsese film, the first images that come to mind are dark, violent, serious ones. His most celebrated movies are Taxi Driver, Raging Bull, Goodfellas, and The Departed - all intense, uncompromising samples of cinema at ...