Movies with cinematographer Frederick Elmes Blue Velvet
Blue Velvet is David Lynch in peak form, and represents (to date) his most accomplished motion picture. It is a work of fascinating scope and power that rivals any of the most subversive films to reach the screens during the '80s. For Lynch, the ...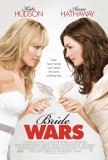 Bride Wars
This movie gave me a headache. Okay, maybe that's an unfair charge to lay at its feet but the fact is that when I walked into the theater, I was fine and when I walked out I had a throbbing pain between my temples. And Bride Wars is the kind of m... Broken Flowers
Broken Flowers shows the kind of offbeat spin that a quirky independent director like Jim Jarmusch can put on a Hollywood standby: the road picture. Using equal parts understated drama and comedy, Jarmusch takes us on a trip through the present to...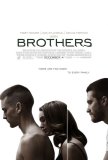 Brothers
Brothers is arguably the most successful remake of a foreign film since Martin Scorsese reworked Infernal Affairs into The Departed and won the Oscar. By remaining rigorously faithful to Susanne Bier's 2004 Danish feature, Brodre, screenwriter Dav...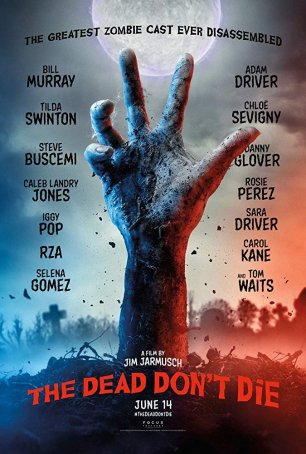 Dead Don't Die, The
In The Dead Don't Die, we get a glimpse of The Zombie Apocalypse according to hipster director Jim Jarmusch and, as one might expect, it doesn't resemble what we have come to expect based on the movies of George A. Romero or the TV series ... Ice Storm, The
Perceptive is the best single word I can come up with to describe The Ice Storm, Ang Lee's near-masterpiece that deconstructs the American family. For, although the film is provocative, entertaining, and impeccably crafted, its greatest streng...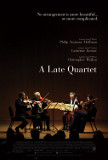 Late Quartet, A
The entrenchment of a top-flight cast should not be considered an indication of cinematic quality. Although it's true that good actors can sometimes redeem a bad screenplay, more often than not, they end up becoming trapped by it. Such is the case ... Namesake, The
The Namesake is an affecting drama spanning two generations of an Indian American family and exploring the generational and cultural conflicts that arise as a result of their assimilation into society. By carefully developing her characters and al... Reckless
Reckless is a Christmas story for all of us who like our holiday fare spiced with bizarre characters and strange plot twists. This black comedy, directed by Norman Rene (Longtime Companion, Prelude to a Kiss) and written by his frequent colla... Ride with the Devil
Most Civil War films - and there have been quite a few over the years - have a tendency to skew their perspective towards the Northern viewpoint. It's not hard to understand why - the old South may have been North America's final refuge for a gent...