Movies with cinematographer Roberto Schaefer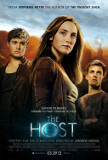 Host, The
Sometimes with a movie like The Host, it's tough to determine whether the fatal flaws lie in the source material or the adaptation. Considering that the author of the source material is Stephenie Meyer, who singlehandedly defanged vampires and decl...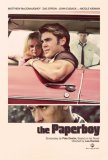 Paperboy, The
Whatever else it may be cited for, The Paperboy, Lee Daniels' follow-up to Precious, is not going be called "the feel-good movie of 2012." An unsettling period piece mystery (the period being the late 1960s), The Paperboy is steeped in the so-calle...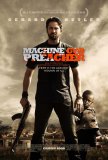 Machine Gun Preacher
Machine Gun Preacher uses the "real-life" story of Sam Childers (Gerard Butler) as the framework for a movie that is part drama, part action, and part social conscience. Like Hotel Rwanda, it seeks to provide a human context to one of Africa's most... Kite Runner, The
When a movie is made based on a book that millions of people have read, the first question asked often pertains to the faithfulness of the resultant cinematic product to its written inspiration. In the case of The Kite Runner, director Marc Forste... Stranger than Fiction
Stranger than Fiction does a lot of things exceedingly well and almost none poorly. It takes a great premise and runs with it, neither wasting opportunities nor going off on tangents. It features strong work from both the main and supporting actors... For Your Consideration
When you think of Christopher Guest, the first thing likely to spring to mind is fake documentaries. He has made his reputation in the arena. From This Is Spinal Tap (which he co-wrote but did not direct) to A Mighty Wind, Guest has turned his came... Stay
Going into Stay, I was aware that the director was Marc Forster, the man who made Monster's Ball and Finding Neverland. However, even with that knowledge, it wouldn't have surprised me to see David Lynch's name during the closing credits. Stay is... Waiting for Guffman
Thirty minutes into Waiting for Guffman, my stomach hurt from laughing. Like some of the most brilliant comedies of recent years -- Clerks, Living in Oblivion, and Flirting with Disaster, to name a few -- Waiting for Guffman reminds us of the true... Finding Neverland
If it's Disney (or its subsidiary, Miramax), it must be "inspired by true events." Or maybe it just seems that way. Those words, which appear in a caption at the beginning, are chose with care (more care than the similar preface to Hidalgo). Fin...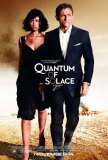 Quantum of Solace
"Bond. James Bond." Once, those three words stood nape hairs on end for fans of the action/adventure genre. A lot has transpired since 1963 when Dr. No was brought to the screen, but Bond has been a great constant through all those years. One...