Movies with music written by Danny Elfman Scream 2
Scream 2 isn't quite as clever as its predecessor, but it fills the gap with a cutting wit. Death -- even gruesome, bloody death -- can be funny if handled the right way (some will be offended by this statement, but you need look no further than P...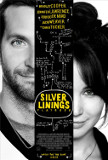 Silver Linings Playbook
Silver Linings Playbook is a quirky adult romantic comedy that goes beyond the standard rhythms of the genre. Although this is a funny movie, there's an edge to the humor, not unlike what we have become accustomed to in the work of Alexander Payne.... Simple Plan, A
Beware things that are described as "simple." While this is not the central message of A Simple Plan, it's certainly a byproduct. From the real world, we all know that things which are supposed to be simple - a basic plumbing job, minor car repai... Sleepy Hollow
Tim Burton's Sleepy Hollow is as stylish and atmospheric as any motion picture to arrive in theaters this year. Unfortunately, those aspects are its lone strengths. The film suffers from tepid performances, feebly drawn characters, and a meanderi... Sommersby
The United States Civil War has ended, and Jack Sommersby (Richard Gere) is returning home to a farm in ruins and a wife (Jodie Foster) who wishes he was dead. It's up to Jack to prove is that he's no longer the person he was six years ago when ... Spider-Man
Recent times have been good to Marvel comics, and the long-anticipated arrival of Spider-Man represents the latest step up the ladder. Long the underdog in the motion picture arena, Marvel has at last been able to catch up to rival DC comics by pl... Spider-Man 2
Spider-Man 2 has all the elements of a good, but not great, superhero motion picture. While lacking the tragic grandeur that made last year's Hulk such a unique experience, Spider-Man 2 fills the void with solid character development, self-referen...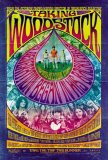 Taking Woodstock
Woodstock - the shining moment in the age of peace and free love, the incredible high that came before the bad trip of the '70s - is often remembered most for the music. This is due in no small part to Michael Wadleigh's definitive documentary. F...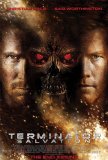 Terminator: Salvation
Note: This review contains "casting-related spoilers." Terminator: Salvation does not seem like a Terminator movie, at least when compared to what we have experienced from filmmakers James Cameron (The Terminator, Terminator 2: Judgment Day) and... To Die For
Following the disastrous Even Cowgirls Get the Blues (my selection for the worst film of 1994), it's a safe bet that Gus Van Sant's next move had to be a proverbial "step in the right direction." In fact, with the biting satire To Die For, the dir...