Movies with music written by Howard Shore Analyze This
The greatest asset evidenced by Harold Ramis' gangster comedy, Analyze This, is that it doesn't try too hard for laughs. Instead of force-feeding audiences stale, predictable jokes about mobsters and mayhem, Ramis is content to let the humor evolv... Aviator, The
Had Martin Scorsese made this film 25 years ago, it would have been greeted with a surge of curiosity. Howard Hughes, one of the richest eccentrics of the 20th century, was still fresh in the public's mind at that time. Now, more than a quarter c...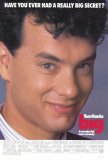 Big
Big came out of nowhere during the summer of 1988 and captured universal raves. More than two decades later, despite indications of dating, it remains a popular motion picture, in large part because it's one the few "body swap" movies - a popular ... Cell, The
New Line Cinema faces a monumental feat in attempting to market The Cell, a decidedly non-mainstream serial killer thriller that has the sensibilities of an art film. Visually enticing and intellectually demanding, The Cell takes viewers deep into...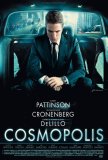 Cosmopolis
Sometimes, even a little gratuitous nudity can't save a movie. This is one of those occasions. Cosmopolis easily trumps To Rome with Love as the biggest disappointment of 2012 from an established director. How can characters talk for so long an... Crash
It has been called brave, rousing, and shocking. At the 1996 Cannes Film Festival, where it received its world premiere, it was both hailed and booed, and received a special jury prize for "originality, daring, and audacity." Ted Turner, who ...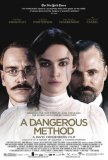 Dangerous Method, A
Reduced to its essence, David Cronenberg's A Dangerous Method is little more than an historical romantic tragedy. Since the film's three principals were pioneers in the field of psychotherapy, it goes without saying there's a lot of dialogue about ...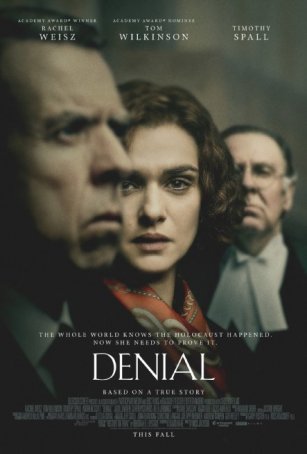 Denial
It's strangely refreshing to watch a courtroom drama where theatricality doesn't trump meticulous examination and cross-examination. Most movies about law & order, regardless of the factual basis (or lack thereof) of their source mate... Departed, The
The Departed is a perfect example of why remakes shouldn't be dismissed out of hand. Director Martin Scorsese and screenwriter William Monahan have taken the B-grade Hong Kong crime flick Infernal Affairs and re-imagined it as an American epic tra...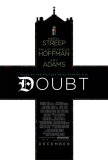 Doubt
It's one of life's bitter ironies that one of the first things lost to moral certainty is the capacity for compassion. Righteousness is a cold, hard position, and an unshakeable one. It allows no room for one of the most basic tenants of human exi...