Movies with music written by Theodore Shapiro Devil Wears Prada, The
The Devil Wears Prada is two films in one: a caustic, energetic satire of the fashion world and a cautionary melodrama. The first works; the second doesn't. Fortunately, the running time of the former doubles that of the latter, making The Devil ...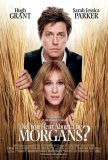 Did You Hear about the Morgans?
Did You Hear about the Morgans? Yes and, to be perfectly frank, I wish I had been spared the experience. I'm gullible. I'll buy just about any premise Hollywood is selling, provided it is sold well. Did You Hear about the Morgans? proves thes...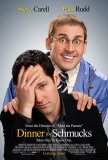 Dinner for Schmucks
There's something a little "off" with Dinner for Schmucks. The premise, borrowed from Francis Veber's 1999 French farce, The Dinner Game, hasn't improved significantly as a result of its translation into English. The film is sporadically amusing ... Dodgeball
Of course, Dodgeball isn't a true underdog anything, but that's all part of the joke. A blistering satire of feel-good sports movies, this film makes its mark via the most direct route: it lampoons by adopting the tried-and-true "straight" formul... Fun with Dick and Jane
Have you ever gone through the painful experience of watching someone who was once good at something try to recapture their past glory? It can be in sports, acting, writing, or any number of vocations. That's the dubious opportunity Fun with Dick...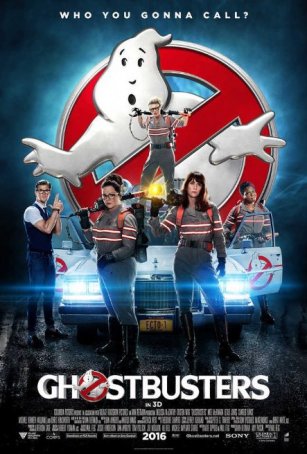 Ghostbusters
Let me begin this review of the 2016 Ghostbusters remake by pretending there was no 1984 iteration. How enjoyable would the film be if it didn't have such enormous baggage, if it didn't emerge under the long shadow of a beloved predecesso... Girlfight
The focal point of one of the 2000 Sundance Film Festival's more serious bidding wars was this year's co-winner of the Grand Jury Prize (Dramatic Competition) and sole winner of the Directing Award (Dramatic Competition), Girlfight. At one point, ... Heist, The
Since the death of Alfred Hitchcock, many filmmakers have vied to succeed the Master of Suspense. With apologies to rip-off artist Brian De Palma, my vote goes to David Mamet, whose films House of Games and The Spanish Prisoner can stand alongside ...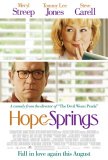 Hope Springs
Hope Springs has the unusual distinction of providing a sample of what an Ingmar Bergman movie might be like if made for mass American consumption. The production leavens the painful psychological introspection that defined the Swedish director's b...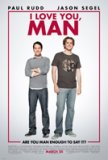 I Love You, Man
It has long been my contention that the male bonding movie, or so-called "buddy movie," is actually a romantic comedy without the sex. I Love You, Man makes this explicit - it's a buddy movie with all of the rom-com elements exaggerated out of prop...