Movies starring Harvey Keitel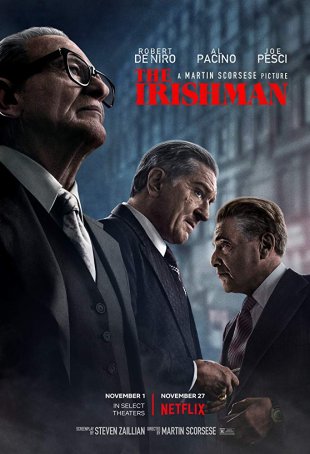 Irishman, The
With the freedom offered to him by Netflix, Martin Scorsese has crafted a narratively complex, visually arresting account of mob hitman Frank Sheeran (Robert De Niro) and, in the process, reunited with some old friends and brought new ones to ...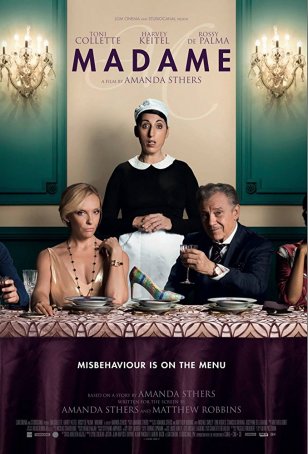 Madame
Ah, the dinner party – that wonderful stand-by for so many European films. Over the course of my fifty-plus years on this planet, I have been to my fair share of these (usually tedious) soirees, and none have been anything like the ones pres...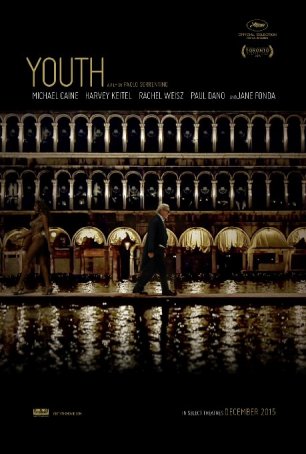 Youth
Watching Youth, you'd swear Fellini had risen from his grave and returned to make another movie. With minimal narrative thrust, this film gets by on its spellbinding images, superior acting, and dreamlike tone. Most movies tell a story; Youth i...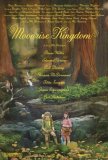 Moonrise Kingdom
Few working directors are as consistently, dependably quirky as Wes Anderson, whose films tend to excite art house audiences while being ignored and bypassed by mainstream movie-goers. His latest, Moonrise Kingdom, represents one of his best, in la...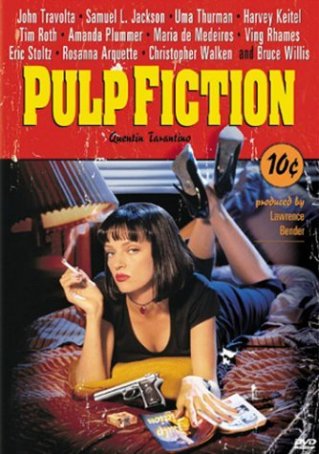 Pulp Fiction
Pulp (pulp) n. 1. A soft, moist, shapeless mass of matter. 2. A book containing lurid subject matter, and being characteristically printed on rough, unfinished paper. "The path of the righteous man is beset on all sides by the inequities of... Taxi Driver
In March 1977, the Academy of Motion Pictures Arts and Sciences committed another in their seemingly-endless series of injustices, awarding the Best Picture Oscar to John Avildsen's Rocky, thereby snubbing one of the great modern American classics... Reservoir Dogs
Reservoir Dogs grabs you by the throat and digs its claws in deep. From the moment that the unwitting viewer tumbles into the realm of Lawrence Tierney's gang of eight, they are hopelessly trapped there until the final credits roll. As the first ... National Treasure: Book of Secrets
How to review a movie that's essentially a copy of its predecessor? The temptation is to simply copy what I wrote about the first National Treasure into this space with a few minor edits to account for name and location changes. Everything from t... From Dusk Till Dawn
It's great fun, but certainly not great art. From Dusk Till Dawn, a special effects blood-and-gore extravaganza from director Robert Rodriguez, follows in the footsteps of such cult classics as Sam Raimi's Evil Dead series, thumbing its nose at con... Bad Lieutenant
Harvey Keitel plays an unnamed New York City lieutenant who's a lot worse than the criminals who infest his streets. A womanizer, drug abuser, alcoholic, and gambler, the bad (and unnamed) lieutenant epitomizes corruption and decadence. When his ...