Movies with cinematographer Bojan Bazelli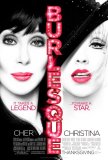 Burlesque
At first glance, Burlesque appears to be a mostly de-sleazed remake of Showgirls, but perhaps that's a little on the cruel side. Unlike Showgirls, which was start-to-finish unpleasant despite all the nudity and campiness, Burlesque is sporadically...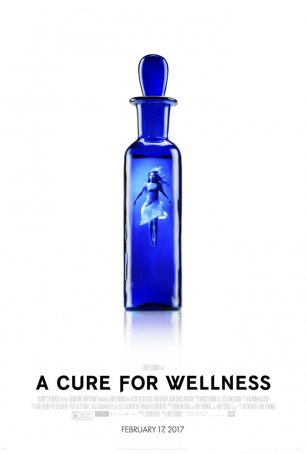 Cure for Wellness, A
The strange, surreal tone that permeates Gore Verbinski's A Cure for Wellness is simultaneously its greatest strength and its greatest weakness. Vaguely echoing the likes of Martin Scorsese's Shutter Island and Stanley Kubrick's Eyes Wide Shut ... Dangerous Beauty
Dangerous Beauty is a lavish historical melodrama that has enough suds, sex, and flashes of flesh to appeal to soap opera-lovers and enough substance to attract those of a more intellectual bent. However, while the movie does more than pay lip...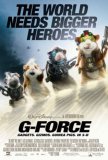 G-Force
I feel bad for Hoyt Yeatman. I really do, although perhaps not as bad as I feel for myself for having sat through his feature debut. But here's a guy who has paid his dues. He got started way back in 1977 helping out in the special effects depar... Hairspray
Hairspray follows in the footsteps of Little Shop of Horrors and The Producers as campy movies that became even more campy stage musicals before returning to the screen in lavish song-and-dance productions. (Spamalot may be the next title to follo...
Lone Ranger, The
A fiery horse with the speed of light, a cloud of dust and a hearty "Hi-yo Silver" - the Lone Ranger! With his faithful Indian companion, Tonto, the daring and resourceful masked rider of the plains led the fight for law and order in the early West... Mr. and Mrs. Smith
The problem with Mr. and Mrs. Smith is that it's really two movies in one. The first is a sly comedy/thriller worthy of Hitchcock, and the other is a big, noisy summer action flick. The marriage of these two, like that of the title characters, is... Ring, The
To describe The Ring, two adjectives leap to mind: spooky and lame. The former refers to the tone and atmosphere, which are about as good as it gets for a ghost story. The latter refers to the storyline, which is about as poorly constructed as c...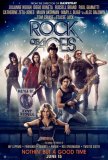 Rock of Ages
Rock of Ages, based on the musical play of the same name, is a celebration of '80s excess and, especially, music. Featuring roughly two-dozen covers of (mostly) Top 40 hits by Sytx, Def Leppard, REO Speedwagon, Whitesnake, Starship, Pat Benatar, Gu...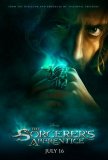 Sorcerer's Apprentice, The
Perhaps it takes a movie like The Sorcerer's Apprentice to make one appreciate the level of creativity evident in the Harry Potter series. Distilled to their bare essences, both stories are remarkably similar: a modern-day kid discovers he has mag...