Movies in the Romance/Drama genre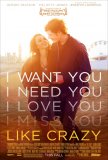 Like Crazy
Like Crazy is a love story, but not one of those pie in the sky/love conquers all romances. Instead, it's a little more down-to-earth. It eschews Hollywood formulas and seeks to turn a less rose-tinted lens upon the concerns of the protagonists. Al... Like Water for Chocolate
In the early years of the twentieth century, on a small ranch in Mexico, the story of three sisters and their repressive mother unfolds. Tita (Lumi Cavazos) is the youngest daughter of Mama Elena (Regina Torne), and, as such, because of a family t...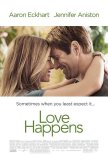 Love Happens
Is this a movie or a feature-length advertisement for Qwest? We're not just talking one product placement; this brand name is nearly omnipresent. The title Love Happens is a play on the common phrase "shit happens." However, while the "shit" m...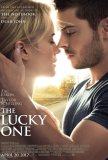 Lucky One, The
A single phrase might be all that's necessary to review The Lucky One: "A Nicholas Sparks movie." Sure, Scott Hicks (Shine) is the director and Will Fetters (Remember Me) gets a screenplay credit, but the average movie-goer who settles into a theat... Next Stop, Wonderland
When I first saw Next Stop, Wonderland at a packed screening in the Egyptian Theater during this year's Sundance Film Festival, I was not impressed, and couldn't understand why Miramax Films would ante up $6 million for what is fundamentally a re-t...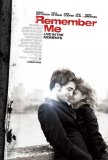 Remember Me
Spoiler Alert: This movie contains spoilers about the time frame during which the movie's ending transpires. One suspects Remember Me would earn the official Nicholas Sparks Seal of Approval, if there was such a thing. This movie is the kind of...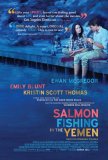 Salmon Fishing in the Yemen
Arguably, the biggest hurdle to clear for Salmon Fishing in the Yemen is its title. Let's be frank - how many viewers will be excited by the prospect of seeing a movie about salmon fishing in the Middle East? And the name is neither allegorical nor... Something New
Something New is something old and very familiar. This is an opposites attract romantic comedy, with a racial twist thrown in to add a little spice. Actually, these days, with mixed race relationships becoming commonplace, it's debatable how big ... Til There Was You
Most romantic comedies make it known early in the proceedings that they intend to follow all the time-honored, tried-and-true conventions of the genre by leading us down a well-trodden path littered with formulaic plots and overused character type...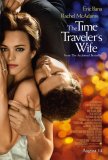 Time Traveler's Wife, The
The Time Traveler's Wife is a conventional adaptation of an unconventional novel. That's not necessarily a bad thing - screenwriter Bruce Joel Rubin and director Robert Schwentke (Flightplan) impose structure on a story that, in Audrey Niffenegger...