Movies with music written by James Newton Howard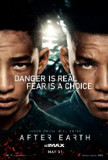 After Earth
The sad truth about After Earth is that not only is it difficult to find things it does well, but there are numerous examples of outright incompetence dotting the landscape. Outside of some nice visuals, it's impossible to find a reason to recommen... Atlantis
What would summer be without a new animated spectacle from Walt Disney Pictures? In recent years, the arrival of warm weather in the Northern Hemisphere has augured the coming of the latest feature-length animated saga from the mega-corporation th... Batman Begins
Of all the major comic book characters to transition to a less static visual media, none has been more mistreated than the Bat-Man. As originally envisioned by creator Bob Kane in 1939, Batman was a dark character who walked the tightrope between ... Blood Diamond
To an extent, Blood Diamond is a victim of its own length. While the film includes a number of disturbing political and sociological insights, the adventure story is tepid and loses momentum as the storyline bogs down. The main character, played b...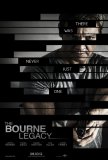 Bourne Legacy, The
The total worldwide box office gross for the first three Jason Bourne movies (The Bourne Identity, The Bourne Supremacy, The Bourne Ultimatum) is nearly one billion dollars (more if adjusted for inflation). With that kind of money in play, was ther... Collateral
Collateral is a classic example of how casting against type can sometimes result in a remarkable success. Here we have Tom Cruise, who has spent the majority of his career playing the good-looking, likeable, action/romantic lead, placed into the r...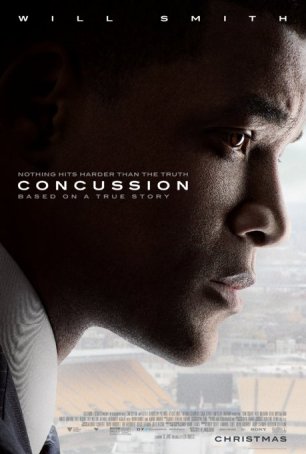 Concussion
Regarding a concussion as a serious brain injury is a relatively recent phenomenon. For many years, "getting your bell rung" (as the expression goes) was something people were expected to shrug off. For sports, the fix was to take a coupl...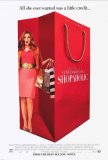 Confessions of a Shopaholic
It has been a long time since I came as close to walking out of a movie as I did with Confessions of a Shopaholic. Not only did I find this production to be irritating, unfunny, and lacking in entertainment value, but I found its underlying slavis... Dante's Peak
Where are the flying cows when you really need them? Dante's Peak is obviously predicated on the dubious idea that bigger is better. 1996's Twister brought in hundreds of millions at the box office by showcasing relatively small (if something s...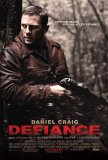 Defiance
For some reason, the Nazis are popular during the holiday season of 2008. They occupy central positions in Valkyrie and Good, flitter around the periphery of The Reader, and are rarely seen but very much present in Defiance. Edward Zwick's adapta...