Movies with music written by Jerry Goldsmith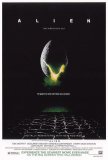 Alien
When Alien was first released during the summer movie season of 1979, science fiction films were all the rage. The trend had been started two years earlier with the unexpected box office success of Star Wars, and, by 1979, anything even remotely co... Along Came a Spider
Here's one important rule about film criticism and review writing: the harder you have to think to find something noteworthy or laudable about a motion picture, the less likely it is to get a recommendation. So, although there are some things to ... Basic Instinct
In my original, unpublished review of Basic Instinct (dated March 21, 1992), I wrote the following: "There's a fine line between eroticism and exploitation, and Basic Instinct treads it, using nudity, sex, and violence to cover up the limitations o... Basic Instinct 2
Who would have imagined that the most appropriate word to describe Basic Instinct 2 would be "boring?" This plodding, pretentious follow-up to 1992's hit replaces Paul Verhoeven's lurid, over-the-top style with the leaden rhythms of Michael Caton-... Chinatown
Chinatown is unquestionably one of the best films to emerge from the 1970s, a period that has been called the "last great decade of American cinema" by more than one movie critic. The production, which went in front of the cameras without a final ... Congo
Since the release of Jurassic Park, Michael Crichton has become a Hollywood staple. Rights to each new novel are quickly optioned, and the resulting film is on the market as soon as ILM can get the special effects done. Congo is the fourth adapta... Deep Rising
Here's something to chew on: what's the favorite food of big, cheesy-looking special effects monsters like the one lurking in the bowels of a luxury liner in Deep Rising? The obvious answer to this question is cardboard, because that's the depth ... Edge, The
As "survival in the wilderness" films go, The Edge is a strange example. Leaving the theater, I didn't quite know what to make of it. In fact, I'll even admit to enjoying it on a certain level. I laughed frequently, but the problem is that I'm n...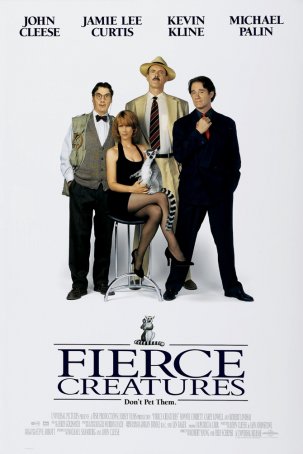 Fierce Creatures
Anyone who has missed Basil Fawlty since the end of the BBC TV series Fawlty Towers need look no further than Fierce Creatures. Although age had mellowed him a little and he's going by a different name, there's no doubt that John Cleese's&nbsp...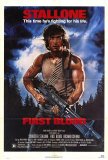 First Blood
When one thinks about Sylvester Stallone, two characters come to mind: Rocky and Rambo. However, while the underdog pugilist is the Italian Stallion's best-loved screen alter-ego, during the '80s, Stallone was more strongly identified with the ex-...