Movies with music written by Marc Shaiman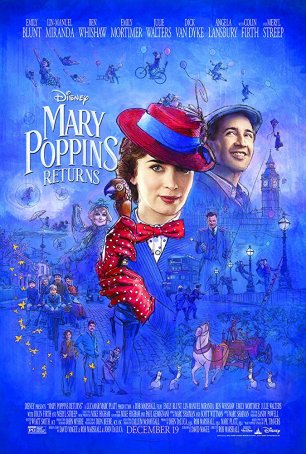 Mary Poppins Returns
At the end of the 1964 film Mary Poppins, the character of Bert (played by Dick Van Dyke) offers this final wish: "Goodbye, Mary Poppins, don't stay away too long." Walt Disney Pictures hopes that 54 years – the longest span between a mot...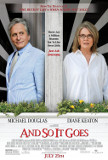 And So It Goes
With a title like And So It Goes, it would be reasonable to expect something generic and forgettable - and that would be in line with what the film delivers. Everything about the movie is as uninspired as the title. More bland than bad, And So It G...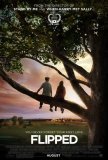 Flipped
Flipped is Rob Reiner's best film in 18 years, and includes echoes of two of his most accomplished efforts, The Sure Thing and Stand By Me. It also may be 2010's best romantic comedy. And it is being buried by Warner Brothers because of a concern... Simon Birch
Somewhere in Simon Birch, buried not too deeply beneath the surface, lie the seeds of a moving story. Unfortunately, as told by Mark Steven Johnson, this loose adaptation of John Irving's "A Prayer for Owen Meany" is a relentlessly manipulativ... George of the Jungle
I suppose there are a lot of Generation Xers who harbor a certain fondness for the old TV cartoon George of the Jungle, which ran on Saturday mornings in the late '60s and early '70s (apparently, there were only 17 episodes produced, but they w... First Wives' Club, The
It's something of a mystery how three accomplished comic actresses like Diane Keaton, Goldie Hawn, and Better Midler found themselves in the midst of an atrocious mess like The First Wives Club. My best guess is that the story looked better --... Bucket List, The
Lately, it seems every time I review a Rob Reiner movie, I lament the fall this once reliable filmmaker has taken. Admittedly, Reiner started at such a pinnacle that there was nowhere to go but down, but it's beyond consideration that the director... Hairspray
Hairspray follows in the footsteps of Little Shop of Horrors and The Producers as campy movies that became even more campy stage musicals before returning to the screen in lavish song-and-dance productions. (Spamalot may be the next title to follo... When Harry Met Sally
When Harry Met Sally, probably Rob Reiner's most popular film to date (the other likely candidate for that title would be A Few Good Men), made the studios aware that, even during the cynical '90s, the romantic comedy could be a profitable genre. ... Rumor Has It...
Rumor has it that Rumor Has It… experienced a rocky production history. First-time director Ted Griffin was removed from his position just as production was beginning, necessitating an eleventh-hour change. The cinematographer was replaced, all...