Movies with music written by Mark Isham Miracle
February 22, 1980. For hockey fans, that day will be forever remembered. "The Miracle on Ice," as it became commonly known, was to some a battle in the Cold War and to others the greatest upset in sports history. But to those who played in the ga... Mist, The
The Mist is what a horror film should be - dark, tense, and punctuated by just enough gore to keep the viewer's flinch reflex intact. In fact, that movie's ending is so uncompromising that one must assume director Frank Darabont had final cut so t... Moonlight Mile
When I first saw the trailer for Moonlight Mile, it raised a few red flags, but I was at least comforted by the realization that Dustin Hoffman and Susan Sarandon, the film's stars, are usually reasonably choosy about the roles they tackle. In mak... Mrs. Parker and the Vicious Circle
"[Dorothy Parker] was a groundbreaker in a lot of ways. In her day, to write captions and fashion stories was about all that a woman writer could aspire to. Dorothy had the respect of her peers. But she was also a critic, and I think she worked ... Nell
Nell, Jodie Foster's return to dramatic acting following a flirtation with Maverick's action-comedy, is an entirely human movie. In this lush, green world of rolling hills and crystal pools, technology is an unwelcome intruder; civilization, a thr... Net, The
Welcome to cyberspace, the newest locale for the action-adventure film. Borrowing heavily from Alfred Hitchcock and John Grisham, director Irwin Winkler reduces a potentially-fascinating premise to the spearhead of a routine thriller. The Net sta... Next
Next represents Nicolas Cage's second superhero movie in the space of two months. However, where Ghost Rider was based on a comic book, Next takes its inspiration from a Philip K. Dick story. The result is not unlike what we have come to expect o... Night Falls on Manhattan
Into the calm before the box-office storm of The Lost World rises Night Falls on Manhattan, Sidney Lumet's triumphant return to worthwhile movie-making. The director of such memorable films as Serpico, Dog Day Afternoon, and Network has been in a ...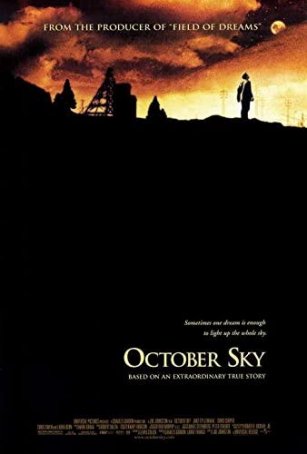 October Sky
There are a number of ways one can categorize October Sky. My preference is to call it Varsity Blues for those who don't like athletics. And, while such a facile description threatens to reduce this movie to a plateau far below its worth, it ...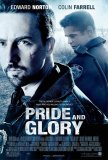 Pride and Glory
The generic cop movie has become such a tedious bore that when something like The Departed comes along, it injects energy into a genre that, over time, has lost momentum to a dried-up wellspring of creativity. Even as recently as the '80s, when Di...