Movies with music written by Mark Isham Quiz Show
"Something changed with this [quiz show scandal]. It really marked the end of a period of innocence in our social history. No longer did people believe that what you saw on television was the truth... It may sound peculiar to us today that a... Racing Stripes
Although perhaps a little unkind, the best description I can think of for Racing Stripes is that it's a "Babe wannabe." The new film has many of the same qualities, but it isn't as fresh, as witty, or as affecting as the 1995 movie or its 1998 seq... Reservation Road
It would be interesting to get a psychologist's perspective about why revenge/vigilante (two sides of the same coin) motion pictures are suddenly so popular. From The Brave One to Death Sentence to Before the Devil Knows You're Dead to Reservation ... Running Scared
Running Scared feels like Tony Scott on barbiturates. From tone to approach, it's like a Scott-helmed movie, but the tendency to show off is limited, the camera movements are less frantic, and the editing occasionally allows shots to last for more... Save the Last Dance
Save the Last Dance, a movie about finding salvation on the dance stage, takes a little Pygmalion, a little Romeo and Juliet, and a lot of formula, wraps them up with a neat bow, and delivers a passably entertaining package. The film stumbles not ...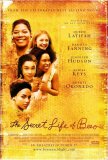 Secret Life of Bees, The
When it comes to movies that touch the heart, few have a more delicate yet undeniable impact than Gina Prince-Bythewood's The Secret Life of Bees. Adapted from the novel by Sue Monk Kidd, the production achieves something few literary interpretati... Short Cuts
Helicopters thunder through the air over Los Angeles, raining malathion on the city in an attempt to end the dreaded Medfly invasion. Below, in each house and apartment, an individual drama is being played out. As in any human settlement at... Varsity Blues
Move aside, Dennis Hopper. Step down, Alan Rickman. I am now convinced that no one can match Jon Voight when it comes to playing a thoroughly detestable bad guy. With his calm, sinister demeanor and menacing facial expression, Voight has the abi...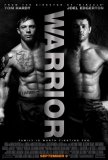 Warrior
I don't know much about Mixed Martial Arts except that it appears to be an extreme form of regulated fighting, with combatants using a variety of tactics to bring their opponent to heel. In Warrior, Gavin O'Connor's surprisingly elegiac drama about...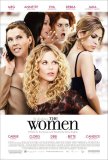 Women, The
The Women is appropriately named. For its nearly 110 minute running time, there's nary a man to be found, not even in the background of crowd scenes. This movie takes place in the same world as Sex and the City, where there are only three things ...