Movies with music written by Mark Mancina August Rush
August Rush isn't just a bad movie - it's an aggressively bad movie. There are times when it tips the scales of absurdity and becomes almost comical. The film intends to be a modern day fable about fate and music and Dickensian characters but the... Bad Boys
48 Hours, Beverly Hills Cop, and Lethal Weapon were all, to some extent, reasonably entertaining action films. The unavoidable result of their success has been a long string of sequels and rip-offs. The latest is Bad Boys, an overlong sample ... Con Air
Con Air, producer Jerry Bruckheimer's generic follow-up to 1996's blockbuster, The Rock, is the kind of motion picture that critics refer to when they moan about the "dumbing down" of American cinema. This movie is a perfect example of what's wron...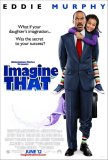 Imagine That
Watching Imagine That, I was beset by a feeling of intense depression. Is this what Eddie Murphy has become? Once moviedom's most high-octane comedian, a combustible mixture of raunchy, non-holds-barred verbal repartee and kinetic physical mayhem...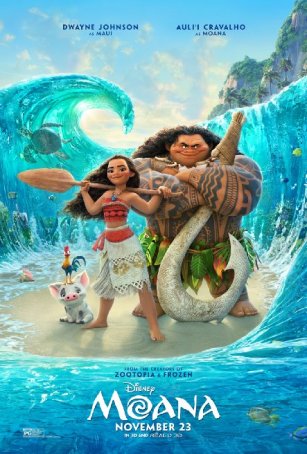 Moana
If Moana seems like a throwback to the animated Disney films of the late 1980s and early 1990s, it's not a coincidence. Consider that directors Ron Clements & John Musker have on their resumes both The Little Mermaid (the movie that revital... Speed
Place your foot on the accelerator. Press down. Watch the needle on the speedometer creep above fifty. Now you're trapped. Whatever happens, you can't drop below that level - if you do, you're dead, and everyone on the bus with you. It might n... Speed 2
If there was ever an action movie that didn't warrant a sequel, it's Speed. However, the film grossed enough money to be numbered among the big summer hits of 1994, and the unfortunate result is this film, which reunites director Jan de Bont wit... Tarzan
One thing viewers should never reasonably expect from an animated movie is faithfulness to the source material. Adult themes and unhappy endings rarely make it into a Disney movie. That's why Ariel survives in The Little Mermaid, the bulk of Alad... Twister
As movie-goers, we expect different things from big-budget summer blockbusters than we do from "normal" films. Considerations of theme and character become secondary to action and mind- numbing excitement. The plot is expected to be very basic...