Movies with music written by Rolfe Kent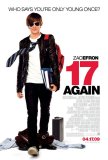 17 Again
The reason "body swap" movies (in which someone's mind is transposed into a different body) are so popular is because they are ripe with potential. Unfortunately, that potential is rarely reached. Productions like Big and Prelude to a Kiss are th... About Schmidt
When you're young, you live your life looking forward. The future looms larger and more full of promise than the past, and everyone not afflicted with incurable pessimism believes that the best is yet to come. But all things age, and die, and wit...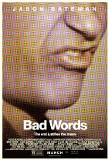 Bad Words
There's no debating that Bad Words contains some big, politically incorrect laughs. The movie isn't awash in them but there are enough to keep the chuckles coming. The film's problem is that, despite obvious aspirations to be more than just a profa...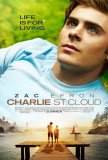 Charlie St. Cloud
I'm not a Zac Efron hater; I thought he did a solid job in Me and Orson Welles, a film that showcased his ability to act when given the opportunity. However, in Charlie St. Cloud (as in his previous outing for director Burr Steers, 17 Again), Zefr... Citizen Ruth
The average movie about the abortion debate tends to be preachy, melodramatic, and unbearably solemn. So, it comes as something of a shock that the latest venture to the front line of the pro-life/pro-choice battle is actually a comedy. Director/...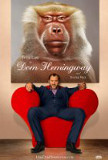 Dom Hemingway
Dom Hemingway opens with Jude Law giving a bravura monologue praising the attributes of a certain body part that normally isn't compared to a Picasso or seen as worthy of winning the Nobel Peace Prize. If it was less profane, this might be highligh...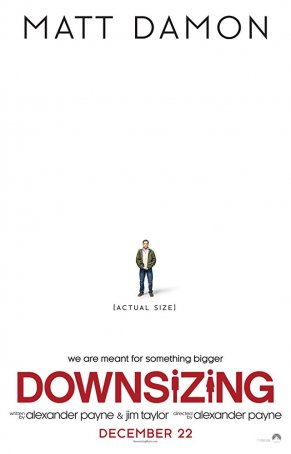 Downsizing
For a movie about small people, Downsizing certainly thinks big…too big, perhaps. Director/co-writer Alexander Payne has done such a good job of world-building that there are far too many ideas, subplots, and opportunities for one two-hour f... Election
Election becomes the first droplet in the recent deluge of teen comedies to score a palpable hit. In the wake of Can't Hardly Wait, She's All That, Never Been Kissed, and about a dozen others, Election arrives like a desperately needed cool breez... Freaky Friday
With 2003's Freaky Friday, Walt Disney Pictures is again cannibalizing its past. This is the third time the Magic Kingdom has turned out a version of Mary Rodgers' novel. The first instance, in 1976, starred Barbara Harris as the mother and Jodie...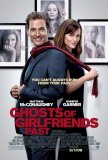 Ghosts of Girlfriends Past
What happens when Hollywood marries Charles Dickens, that wacky 19th century romantic comedy scribe, to Matthew McConaughey, that wacky naked bongo drum player? To begin with, great expectations should be curbed. The result is not as good as it sho...