Movies with cinematographer John Seale American President, The
It's hard to believe that The American President was made by the same man responsible for the no-holds-barred satire of This Is Spinal Tap. Is there any element of American culture more ripe for the humorist's razor-sharp wit than presidential pol... City of Angels
As the world hurtles towards the end of the second millennium, there seems to be an increased awareness of mysticism and things spiritual. Suddenly, it's hip to believe in God (not necessarily a specific god -- an amorphous, non-denominational dei... Cold Mountain
It's not often that, when the primary thread of a movie fails, the secondary storylines are compelling enough to make the overall experience a positive one. However, that occurs with Cold Mountain, a Civil War era romance where the love affair fiz... English Patient, The
For those who have forgotten the depth of romance and passion that the movies are capable of conveying, Anthony Minghella's The English Patient can remedy the situation. This is one of the year's most unabashed and powerful love stories, using... Firm, The
Mitchell Y. McDeere (Tom Cruise) has just graduated in the top five of his class from Harvard Law School. With a record like his, there are understandably a lot of people interested in employing him. Offers abound from the large, the prestigious,...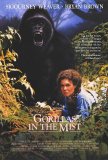 Gorillas in the Mist
It's possible that Michael Apted may be the greatest documentarian currently working (although Errol Morris' followers might disagree). His Up Series stands as a cinematic hallmark - something that will probably never be equaled if only because of... Harry Potter and the Sorceror's Stone
The Harry Potter phenomenon - and make no mistake, it is a phenomenon - is unlike anything we have seen in recent history. Rather than being the result of clever marketing and hucksterism, Harry Potter's popularity began at the grass roots level. ...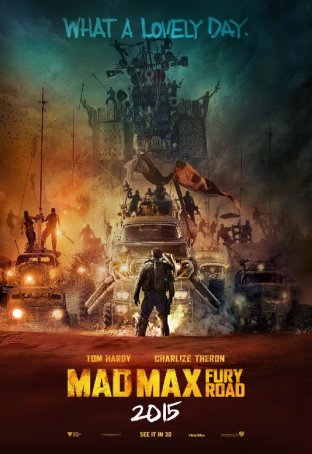 Mad Max: Fury Road
Mad Max: Fury Road delivers. There's no clearer or more succinct way to put it. 30 years after last appearing on the big screen, Max roars back with a vengeance. Part reboot, part sequel, and part something entirely different, Fury Road takes us ... Poseidon
Irwin Allen would be proud. Poseidon is a throwback - a 1970s-style disaster film made with 2006-era special effects. The movie delivers in most of the ways that matter for a motion picture of this ilk, with Poseidon never trying to be something ...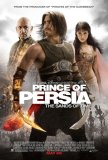 Prince of Persia: The Sands of Time
In the wake of a successful endeavor to transform a popular Disney theme park attraction (Pirates of the Caribbean) into a motion picture blockbuster, uber-producer Jerry Bruckheimer has now turned his attention to a well-received video game series...