Movies with music written by Thomas Newman
1917
When it comes to 20th century wars, World War I, the so-called "Great War" or "War to End All Wars," is poorly represented in motion pictures. With the exception of All Quiet on the Western Front, stand-outs about the first conflict of...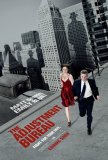 Adjustment Bureau, The
Perhaps the most surprising thing about The Adjustment Bureau is that, irrespective of the misdirection of the trailers and T.V. spots, this is more of a romance than a science fiction thriller. That's not to say the Twilight Zone aspects of the mo... American Beauty
Over the years, many films have taken a dark look at the supposedly perfect ideal of a white picket fence, a little house, and a nuclear family. For many, the suburban life is the American dream. For others, however, it can turn into a twisted ni... American Buffalo
It opens with images of a late-night poker game: cards, chips, sweaty palms, concerned faces, and a woman's fingernails. Then, as night turns to day, the camera moves into the streets of New York, and, with the first bit of dialogue, we know we'v...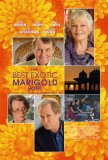 Best Exotic Marigold Hotel, The
The Best Exotic Marigold Hotel is one of those pleasant, inoffensive British movies that offers a passably entertaining two hours without providing material that could be construed as edgy or stimulating. The problem may be that it's a little too p...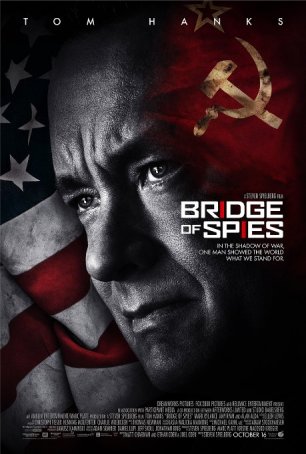 Bridge of Spies
With names like Spielberg, Hanks, and the Coen Brothers, it's hard not to be excited about a project like Bridge of Spies. Yet, although the workmanlike production is solidly engaging, it falls short of the loftiest expectations. It's worth s...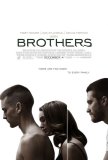 Brothers
Brothers is arguably the most successful remake of a foreign film since Martin Scorsese reworked Infernal Affairs into The Departed and won the Oscar. By remaining rigorously faithful to Susanne Bier's 2004 Danish feature, Brodre, screenwriter Dav... Cinderella Man
Consider Cinderella Man to be a Depression era Rocky. While that may at first seem like a glib way to describe Ron Howard's rags-to-riches boxing drama, a careful examination of the storyline reveals numerous similarities between this drama and Sy...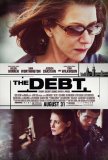 Debt, The
Watching The Debt, I was reminded of how entertaining a well-executed Cold War thriller can be. Although elements of this movie, based on the 2007 Israeli film Ha-Hov, have a kinship to Steven Spielberg's Munich, the overall thrust is more in line ...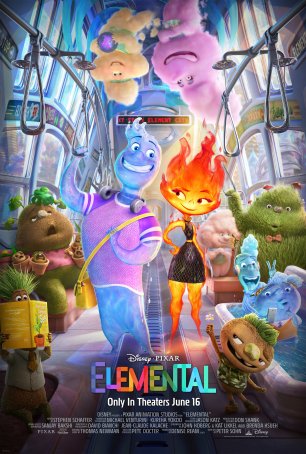 Elemental
Emerging from its Cannes debut, Elemental has received mixed reviews. The reason for the lack of enthusiasm seems to be related to expectations by some critics that the film doesn't take a more aggressive stance in the culture wars. There's a ...