Search for Pain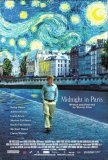 Midnight in Paris
From time-to-time, I suppose we all succumb to daydreams of what it might be like to have lived during a different, perhaps simpler era. Filmmaker Woody Allen, whose cinematic recipes have often incorporated more than a pinch of nostalgia, embraces...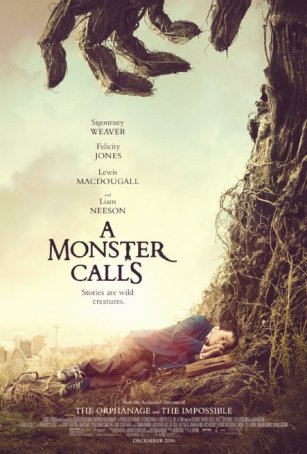 Monster Calls, A
We all have monsters - dark impulses that dwell in the deepest recesses of our minds, occasionally forcing their way into our nightmares or impinging on our consciousness. A Monster Calls asks (but doesn't answer) the question of whether such m...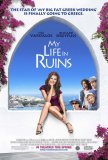 My Life in Ruins
Words cannot express how weary I am of watching lifeless, hollow movies like My Life in Ruins - generic romantic comedies that have no clue when it comes to either "romance" or "comedy." The films aren't quite poorly enough made to label them "bad... Ninth Gate, The
The Ninth Gate has two modes: tedious and moronic, with the two not being mutually exclusive. Then, one-hundred minutes into this seemingly interminable movie (which clocks in at about 2:10), things take a turn for the worse and The Ninth Gate spi... Open Range
Whatever his faults as a filmmaker may be, Kevin Costner certainly understands the Western. Although Open Range is not on the same level as Dances with Wolves, it's a respectable effort that is only slightly marred by the unnecessarily protracted ... Open Your Eyes
Of all the films that emerged from the 1998 Sundance Film Festival, none caused me to ponder, wonder, and puzzle more than Alejandro Amenabar's sophomore feature, Open Your Eyes. Film of this intelligence, audacity, and complexity come along s... Orphanage, The
The Orphanage is an effective mixture of horror and fantasy, with the supernatural bleeding into dreams that teeter on the brink of reality. It employs a similar, although not identical, approach to the one that marked 2006's late-year success, Pa...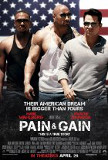 Pain & Gain
With a title like Pain & Gain and Michael Bay at the helm, this review looked like a great opportunity for a vitriolic screed, but that's not going to happen. Defying expectations, Pain & Gain not only represents one of the best movies Bay has made... Painted Veil, The
The Painted Veil, based on the novel by W. Somerset Maugham, takes viewers on a journey into early 20th century rural China, where a cholera epidemic becomes the backdrop for shifts and growing pains in a fractured marriage. Due in large part to e... Pan's Labyrinth
One of the most anticipated releases of the 2006 holiday season is the latest offering from Mexican director Guillermo del Toro, whose previous credits include The Devil's Backbone, Blade 2, and Hellboy. With Pan's Labyrinth, del Toro opens a lands...