Movies starring Anthony Hopkins Proof
Maybe it's my math/engineering background, but I found Proof to be fascinating both on the stage and on the screen. Actually, appreciation of the film demands little math knowledge (aside from recognizing that a "proof" is a logical set of equatio...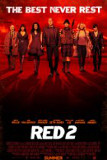 Red 2
I'm not sure whose idea it was to turn Red into a movie franchise. The first film, based on the DC Comics graphic novel, was an enjoyable throw-away, but there was nothing about the movie or its modest box office success that cried out for a second... Remains of the Day, The
The cream always rises to the top, and such is the indisputable case with Anthony Hopkins' deeply moving portrayal of the stilted butler of Darlington Hall in the newest offering from Merchant Ivory. Reuniting Howards End co-stars Hopkins and Emma...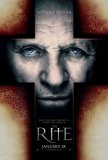 Rite, The
It has long been my opinion that Hollywood is more fascinated by the subject of exorcism than the public in general. The Exorcist did for this horror subgenre what Jaws accomplished for sharks. Sure, there have been sequels and knock-offs, but no... Shadowlands
"What was [Joy] to me? She was my daughter and my mother, my pupil and my teacher, my subject and my sovereign; and always, holding all these in solution, my trusty comrade, friend, shipmate, fellow-soldier. My mistress; but at the same time all ... Silence of the Lambs, The
When The Silence of the Lambs took the Academy Awards ceremony by storm in 1992, winning in five major categories (Best Picture, Best Director - Jonathan Demme, Best Actor - Anthony Hopkins, Best Actress - Jodie Foster, and Best Adapted Screenplay ...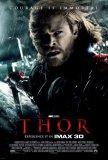 Thor
Note: Thor is available in both 2-D and 3-D formats. I chose to see it in the former because of my growing dislike for the latter. I'm satisfied with the decision. Thor is not a native 3-D production; it was converted after the fact. By all accoun...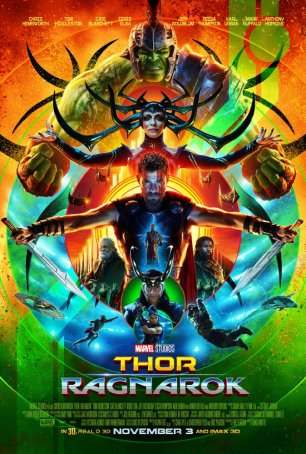 Thor: Ragnarok
It appears that Marvel has given up trying to broaden the tent. Although Thor: Ragnarok, the third film to focus on the exploits of the titular Norse God, boasts a lighter tone, when the flippancy is stripped away, it's the same-ole-same-ole...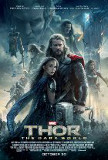 Thor: The Dark World
Thor: The Dark World offers the kind of straightforward action/adventure yarn that adherents of the genre will appreciate. It's an example of superhero filmmaking 101 at work with high octane fights and special effects-fueled eye candy trumping nar... Titus
Unlike many of Shakepeare's plays, "Titus Andronicus" has not always been met with universal acclaim. The first of the Bard's tragedies, "Titus Andronicus" is also his bloodiest - filled with gruesome deaths, dismemberments, and other unspeakable ...