Movies with cinematographer Don Burgess Contact
Contact is likely to change a lot of perceptions -- not only about the role of humankind in the universe, but about what special effects can do for a movie when they're used in the service of a story, rather than the other way around. Contact... Cast Away
I'm sure there will be wags who will glibly compare Cast Away to the likes of "Gilligan's Island" and "Survivor", but, in tone, approach, and overall accomplishment, this atypical Robinson Crusoe tale bears a strong resemblance to one of director R...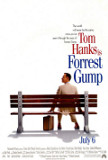 Forrest Gump
Since its theatrical release in the summer of 1994, Forrest Gump has become one of those movies seemingly everyone is familiar with. It's a cultural touchstone with lines like "Life is a box of chocolates" appearing everywhere from tee-shirts to gr... Polar Express, The
The Polar Express is cinematic magic - a delightful tale guaranteed to enthrall viewers of all ages. Does that sound like advertising hype, or the words of a publicist? Perhaps, but it's a reflection of how strongly this film pulled me under its ...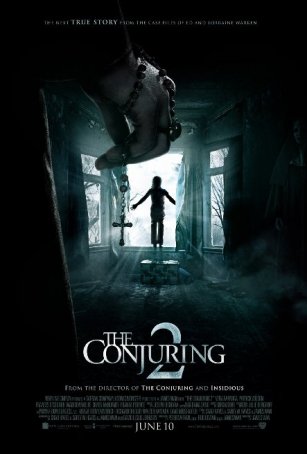 Conjuring 2, The
James Wan is among the best horror directors working today. His filmography reads like a "best of" modern scary movies, and The Conjuring 2 is a worthy addition to the list. Although the successful box office performance of The Conjuring ... Enchanted
Once upon a time, Disney was the king of animation. Today, in the realm of CGI and 3D, they remain at the top only by virtue of a partnership with Pixar. Hand-drawn animation - the kind responsible for many of Disney's most beloved classics - is ... Spider-Man
Recent times have been good to Marvel comics, and the long-anticipated arrival of Spider-Man represents the latest step up the ladder. Long the underdog in the motion picture arena, Marvel has at last been able to catch up to rival DC comics by pl... My Super Ex-Girlfriend
I once wrote that the only thing as necessary to a superhero movie as a nasty villain is a love interest. With My Super Ex-Girlfriend, director Ivan Reitman has shifted the focus away from the former and onto the latter. The twist here is that th... 13 Going on 30
There's something irresistible about a displaced consciousness story, whether it's an adult occupying the body of a child, a child occupying the body of an adult, or a gender switch. 13 Going on 30 belongs to the same sub-genre as Big, although ma... Terminator 3: Rise of the Machines
Terminator 3 is the summer movie of 2003 that hard-core action fans have been awaiting. It's not ponderous and incomplete like The Matrix Reloaded. It's not steeped in characterization and modern-day mythology like Hulk. And it's not vapid and f...