Movies with cinematographer Don Burgess Fool's Gold
Five years ago, Hollywood paired Kate Hudson and Matthew McConaughey in the romantic comedy How to Lose a Guy in 10 Days and the match rewarded the filmmakers with box office receipts exceeding $100 million. No doubt the hope was that a reunion of ...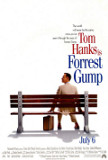 Forrest Gump
Since its theatrical release in the summer of 1994, Forrest Gump has become one of those movies seemingly everyone is familiar with. It's a cultural touchstone with lines like "Life is a box of chocolates" appearing everywhere from tee-shirts to gr...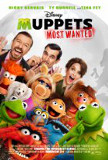 Muppets Most Wanted
Since The Muppets first arrived in our homes during the mid-1970s with their iconic TV series, they've never gone away for more than a few years at a time. There have been some lean periods - the '00s come to mind - but, despite deaths in the fami...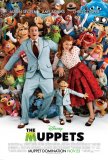 Muppets, The
The Muppets is a rare family film likely to appeal more to parents than to their offspring. Although it's true that most kids today know a thing or two about Jim Henson's creations (the movie's premise - that they have vanished into obscurity since... My Super Ex-Girlfriend
I once wrote that the only thing as necessary to a superhero movie as a nasty villain is a love interest. With My Super Ex-Girlfriend, director Ivan Reitman has shifted the focus away from the former and onto the latter. The twist here is that th... Polar Express, The
The Polar Express is cinematic magic - a delightful tale guaranteed to enthrall viewers of all ages. Does that sound like advertising hype, or the words of a publicist? Perhaps, but it's a reflection of how strongly this film pulled me under its ...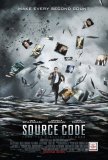 Source Code
Source Code is what might happen if one cross-bred Groundhog Day with 24 and The Matrix. The resultant offspring is not as trippy or successful as any of its parents, but it fits nicely into the growing niche of mind-bending virtual reality experi... Spider-Man
Recent times have been good to Marvel comics, and the long-anticipated arrival of Spider-Man represents the latest step up the ladder. Long the underdog in the motion picture arena, Marvel has at last been able to catch up to rival DC comics by pl... Terminator 3: Rise of the Machines
Terminator 3 is the summer movie of 2003 that hard-core action fans have been awaiting. It's not ponderous and incomplete like The Matrix Reloaded. It's not steeped in characterization and modern-day mythology like Hulk. And it's not vapid and f...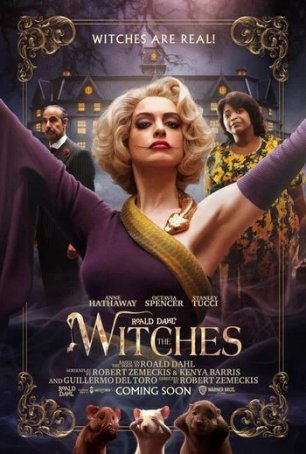 Witches, The
Once upon a time, Robert Zemeckis was a visionary filmmaker. His early resume reads like a list of well-remembered classics: Back to the Future, Who Framed Roger Rabbit, Forrest Gump, The Polar Express… But Zemeckis has fallen on hard times a...