Movies with cinematographer Emmanuel Lubezki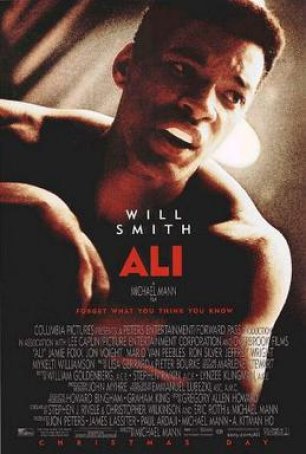 Ali
Ali, Michael Mann's attempt to chronicle ten pivotal years in the life of former heavyweight boxing champion Muhammed Ali, suffers from the most common ailment of motion picture biographies – trying to do too much in a limited time. While Al...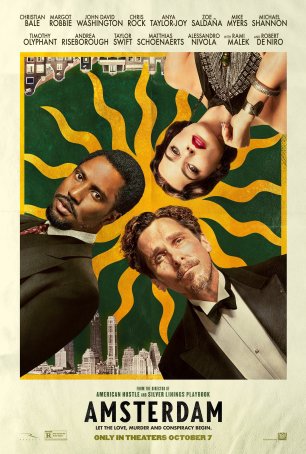 Amsterdam
With its whiplash-inducing tonal inconsistencies and sloppily assembled narrative, Amsterdam often feels like a pastiche of (take your pick) Monty Python, The Coen Brothers, or Wes Anderson grafted onto a crime caper/espionage thriller with a ... Birdcage, The
Mike Nichols, the director of such well-received films as The Graduate and Working Girl, has taken the outrageous 1978 French farce, La Cage aux Folles, and, by tweaking, updating, and Americanizing it, come up with a huge winner. The Birdcage, as...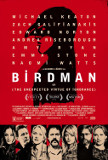 Birdman
Birdman (subtitled Or the Unexpected Virtue of Ignorance) is an ensemble film about theater life that occasionally takes time away from its dramatic/comedic narrative to skewer the pop culture sensibilities that have given rise to the so-called "mo...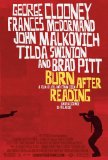 Burn After Reading
After watching the Coen Brothers spend years mowing their way through genres and upending conventions, one question comes to mind: Is there anything these guys can't do. Common wisdom suggests "no" and, after winning Oscars early this year for No... Cat in the Hat, The
There is an almost overpowering desire to write this review in the style of Dr. Seuss, but I will resist it - primarily because the end product is more Mike Myers and overblown production design than it is the clever text of one of the most beloved... Children of Men
Children of Men, Alfonso Cuarón's adaptation of the P.D. James novel, takes a look at England in an apocalyptic near-future, when standards of law and order have broken down and the country is ruled by a fascist dictator. The movie is set in 2027...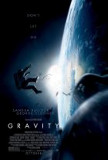 Gravity
Wow. If ever there was a case to be made for 3-D as a valuable cinematic tool, Alfonso Cuaron has made it. Put alongside Avatar and Hugo (with honorable mentions going to Prometheus and Life of Pi), Gravity shows the power of 3-D when applied ... Great Expectations
You have to give a film maker credit for exhibiting the necessary chutzpah to take one of the most beloved classics in the English language, Charles Dickens' Great Expectations, and transform it into a modern-day morality play/romance. Viewers... Lemony Snicket's A Series of Unfortunate Events
There's a little Roald Dahl in Lemony Snicket's A Series of Unfortunate Events, and that leads one to wonder what a twisted director like Danny DeVito (Dahl's Matilda) or Tim Burton (Dahl's Charlie and the Chocolate Factory) could have made out of ...