ReelViews for 'Drama' movies The lives of tortured artists have always made for...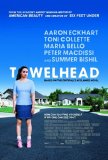 Towelhead is a victim of the economics of movie-...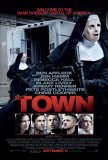 In some ways, The Town can be considered a ... The Tracey Fragments uses its non-standard visual ... Trade is a straightforward and uninspired look at ... During the Spring of 1990, I remember being ... Next to Independence Day, Trainspotting may be the... As much heralded, "edgy" movies go, Transamerica ...
At its least, Terrence Malick's The Tree of Life ... Pardon me for wondering if director Michael ...