Movies in the Romance genre Win a Date with Tad Hamilton
One reasonable way to judge a romantic comedy is to ask how strong a rooting interest the viewer has in the coupling that is destined to occur at the end of the film. In Win a Date with Tad Hamilton!, the desire is lukewarm. The central flaw here...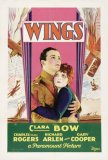 Wings
Wings was one of the late silent era's epic spectacles - a combination adventure/romance that took the viewer back a mere ten years to what was, at the time, the most pivotal and traumatic event of the new century: World War I. At the time of its ... Wristcutters: A Love Story
Is there romance in the afterlife? Does the heart still burn with yearning after it no longer beats? Wristcutters: A Love Story, with a title that easily passes the "truth in advertising" test, would like us to believe so. While the landscape may...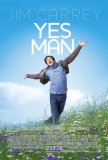 Yes Man
At first glance, Yes Man appears to be yet another high-concept Jim Carrey comedy. After all, the premise can be summed up in a sentence: "A character played by Carrey in 'zany form' must say 'yes' to every proposal." Over the years, we have gott... You've Got Mail
Tom Hanks can act. You need look no further than this year's Saving Private Ryan for proof of that. Meg Ryan can also act. For supporting evidence, check out Prelude to a Kiss and Courage Under Fire. However, in Nora Ephron's latest romantic co...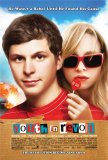 Youth in Revolt
From the beginning, it's apparent that there's something "off" about Youth in Revolt. It's not that the film is fatally flawed, but the tone is uneven, the satire is blunt, the comedy rarely generates more than feeble laughs, and the lead characte...